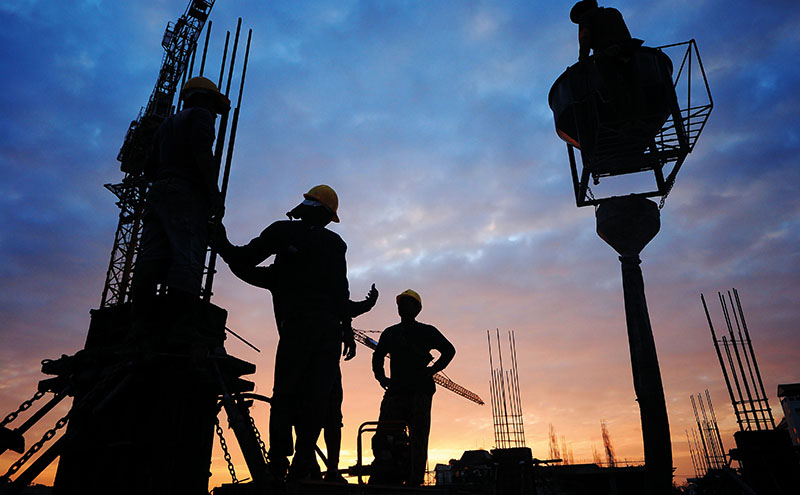 NEW research has revealed that activity in the UK construction sector in September declined at its second-sharpest pace since April 2009.
The headline seasonally adjusted IHS Markit/CIPS UK Construction Total Activity Index posted 43.3 in September, down from 45.0 recorded in August and thus signalling a more severe downturn.
Mark Robinson, Scape Group chief executive said, "As we head into autumn, when output in the construction industry typically falls, it is incredibly concerning to see that the industry's downward trajectory continues. We are seeing the biggest decline in new work, new orders and employment levels for a decade, when we were in the middle of a financial crisis. The parallels between now and then cannot be ignored. We are facing significant economic upheaval with no end to the uncertainty in sight and the construction sector is responding accordingly, with both public and private sector clients exercising caution.
"Civil engineering work, which represents essential road and rail projects that keep our local communities moving and our economies growing, are grinding to a halt and even big ticket items like HS2 are being called into question. We desperately need clarity from the government on their legislative programme and detail on whether the EU is going to accept Boris' proposed deal. Provide us with this clarity and businesses will finally be able to make decisions on projects that have been paused and pushed to the side. We shouldn't hold our breathe and hope for an immediate Brexit bounce, but we can be mildly optimistic that there will be an up-tick in activity."
The union GMB issued a stark warning after the PMI figures were released. Jude Brimble, GMB national secretary for manufacturing said, "Today's figures show that outside of the big publicly funded projects the UK construction industry is facing a torrid time as confidence has collapsed among a significant number of businesses and customers.
"Jobs in construction are being lost at the fastest rate since 2010 and government ministers are doing nothing to rectify the situation.
"Ministers need to stop pretending the UK can crash out of the EU without a deal this month and start putting plans in place to safeguard our jobs and industries."