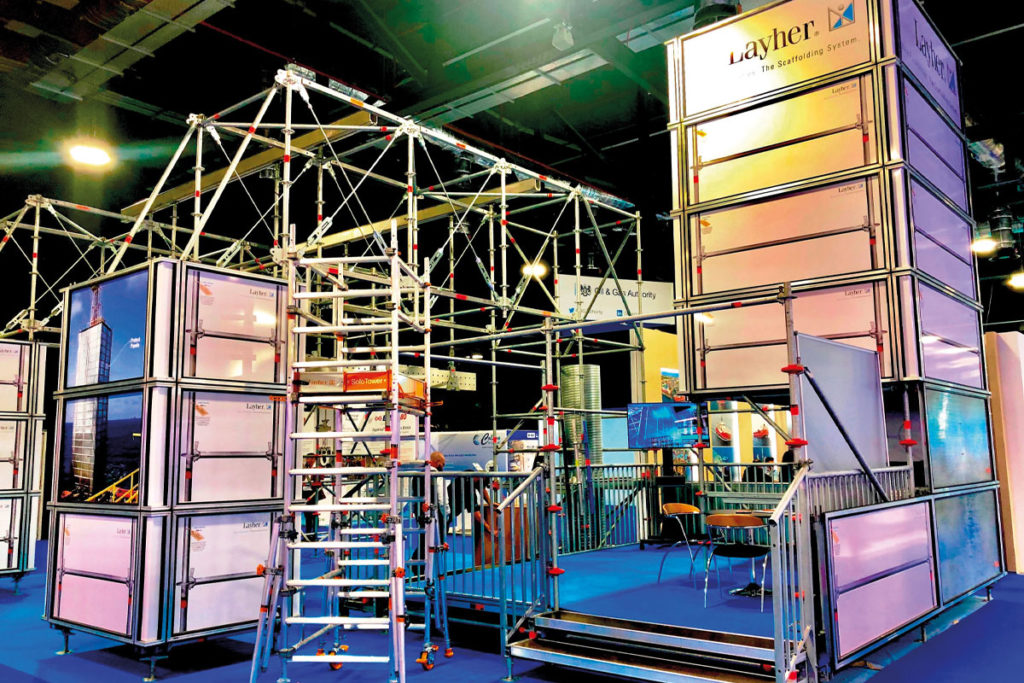 LAYHER has claimed its customers in Scotland are set to benefit from the firm's latest access innovations.
The company recently demonstrated its capabilities at the Offshore Europe exhibition in Aberdeen. 
Sean Pike, Layher's UK MD said, "Our new Scaffold Information Modelling (SIM) design tool helps to create optimised structures, reduce risk and enhance cost savings. The concept builds on our well-established LayPLAN and LayCAD and enables the creation of 3D visualisations either on screen or via a VR headset, taking the user into a highly effective digital world.  Once there, scaffolding can be rotated, clash-detection function enabled and mixed reality applications produced."
Sean highlighted that the scaffold can also be 'flown-through' to enable adaptions to be readily made before the production of key information outputs such as material needs, weights and logistical details.
Layher said that by being able to design and then visualise each installation in detail, on-site installation and consequent usage of scaffold and temporary weather protection structures is optimised. 
Alongside the development of SIM, Layher is also introducing what it described as a 'highly versatile' means of providing 'fast, single person access'.  
"The Layher Solo Tower is a small rolling tower which can be assembled quickly, safely and easily by just one person to achieve a working height of up to 6.15 metres," Sean Pike added. "Current regulations for working at height increasingly restrict the use of ladders which, conventionally, has been addressed by high volume work platforms that can require major logistic effort and the personnel input of at least two people. Now, the compact Solo Tower can be transported to its place of use in normal commercial vehicles and then assembled by a single person to provide a rapid, safe 'on-the-spot' access solution."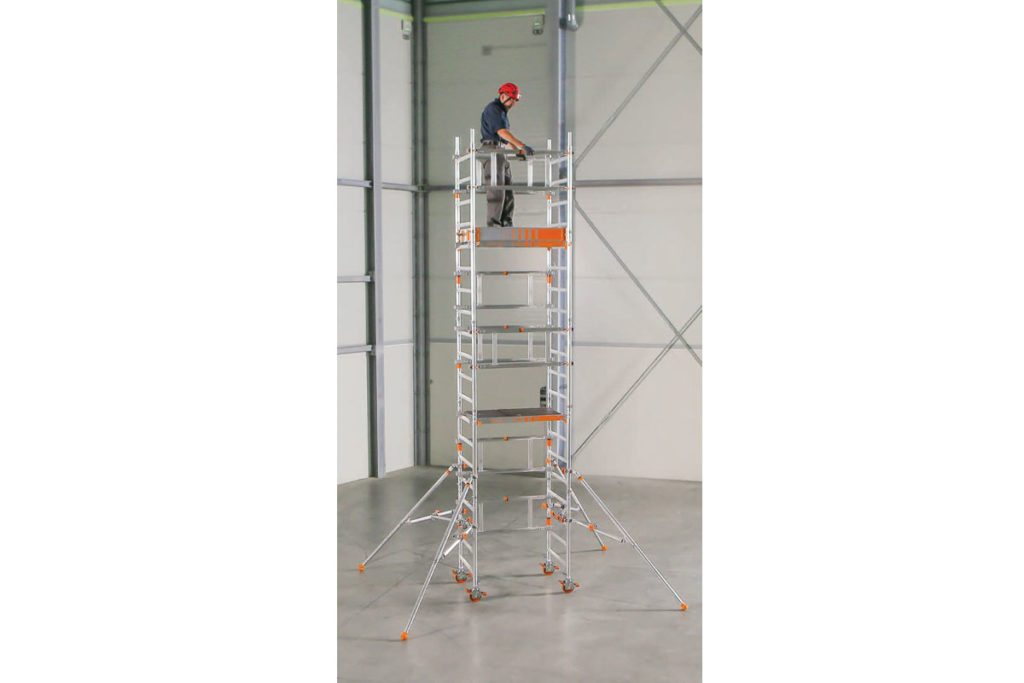 The tool-free assembly process is said to enhance the suitability of the Layher Solo Tower innovation and enables simple access solutions to be achieved almost anywhere." 
Meanwhile, Kilmarnock-headquartered scaffolding specialist MJR Group Solutions has announced it has  decided to become an exclusive user of Layher system scaffolding on all aspects of its contracting and erection business, following 'significant' growth in recent months.
The company has already invested around £250,000 on new Layher scaffolding, with a further £750,000 planned within six months. 
MJR Group Solutions was founded in 2017 by MD Ryan Orr, and has since established relationships with a number of housing contractors.
Ryan said, "We want to provide our clients the best possible service and solutions that are available, and after extensive market research and testing, we were left with a clear leader in Layher. Our scaffolders absolutely love working with the Layher product due to the lighter weights and speed it goes up. The clients equally appreciate the quality and appearance of the product. It really has been a great move for our business."
To demonstrate in more detail why MJR chose to switch to Layher, the firm will be holding an event for key decision makers within the Scottish construction industry later this month. The business lunch and live event will take place on Wednesday 23rd October at Lochside Hotel, New Cumnock, and will feature a presentation from members of Layher UK and MJR, as well as a live demonstration of Layher products and applications.
• For more information about this event, contact info@mjrgroupsolutions.co.uk