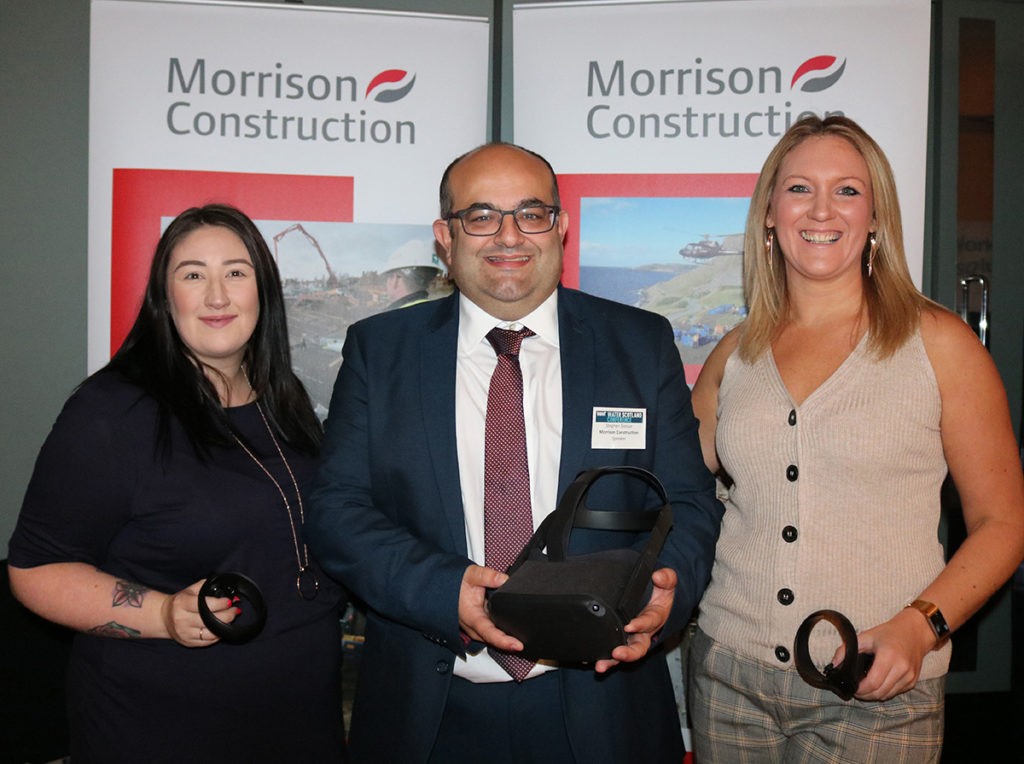 MORRISON Construction has launched a new virtual reality experience at the WWT Water Scotland conference in Glasgow.
The investment in virtual reality technology by Morrison's Water Scotland business cost £30,000 and developed over 18 weeks with 3D animation specialists Animmersion.
The software includes a toolbox talk about the importance of water hygiene and a module on Water Network Control guidance. New generation Oculus Quest headsets and controllers accompany the software.
Morrison Construction Water Scotland regional director Stephen Slessor said, "We are excited to showcase our latest virtual reality experience designed to enhance customer engagement and employee professional development. Our clients are a top priority and we believe it is an industry first to develop a specific toolbox talk on water hygiene. In particular, we are keen to reinforce the message that water hygiene is subject to the same stringent rules as food."