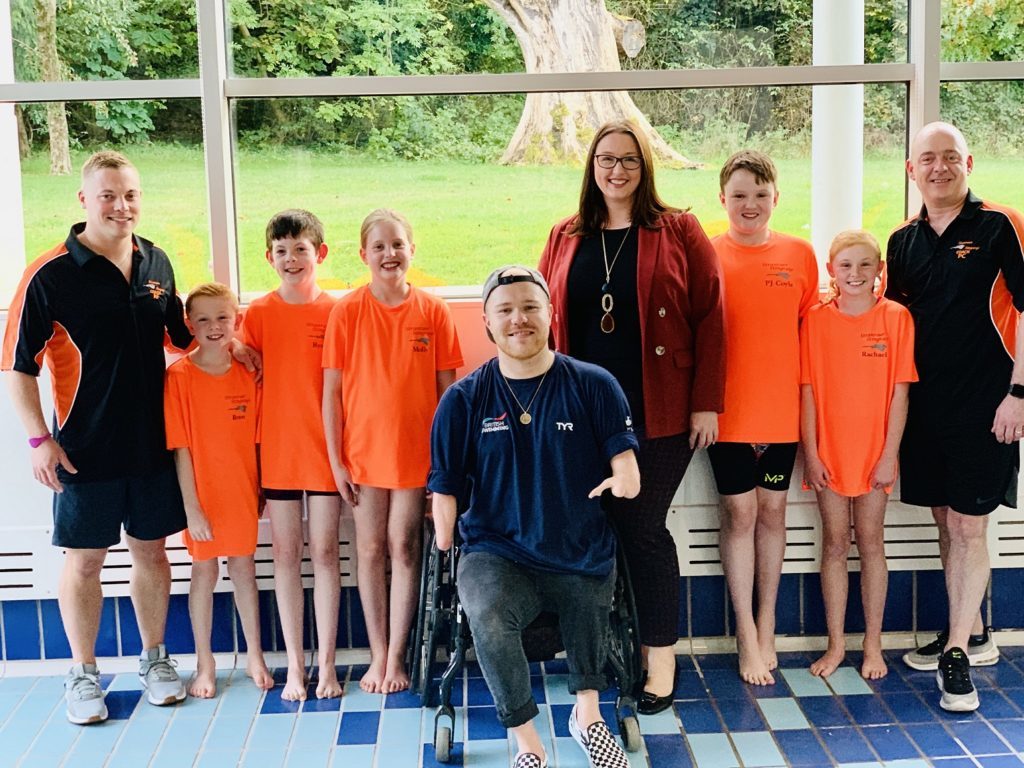 HOUSEBUILDER Mactaggart & Mickel has revealed its Building Communities Fund has contributed £750 to help support young swimmers in Kilmarnock and the surrounding areas.
The donation was received by the North Section of Stingrays Swimming Club, which supports youngsters from a variety of backgrounds and aims to promote swimming as an inclusive, barrier-free sport.
There are currently no 50 metre swimming pools in the region for the club to train at, putting the Stingray swimmers at a disadvantage as larger pools allow them to gain experience of training in a competition-sized pool. The money will support access of 15 swimmers at a time to a 50 metre pool.
Mactaggart & Mickel has been sponsoring Paralympian swimmer Andrew Mullen since 2016 and previously sponsored a young Ayrshire swimmer, Jordan Hughes, who competed in the 2012 and 2016 Summer Paralympics.
Joanne Casey, director at Mactaggart & Mickel said, "We were really happy to help Stingrays Swimming Club with this contribution and we hope it will help the club's swimmers achieve their dreams of swimming at the highest level. We've been very happy to give our support previously to young athletes and we are now delighted to be helping everyone who swims at this fantastic community club."
Jodi Binning from Stingrays Swimming Club added, "We are extremely grateful to Mactaggart & Mickel for the funding awarded to us, and to Andrew for having taken the time to visit our training session and offer his feedback and encouragement. In the coming year, the money will allow our competitive swimmers from a wide range of backgrounds to access 50m pools which are essential for stamina and training. This will give our swimmers the best opportunity to fulfil their potential with some team members already competing at a national level. This support from Mactaggart & Mickel will make such a difference to the club."