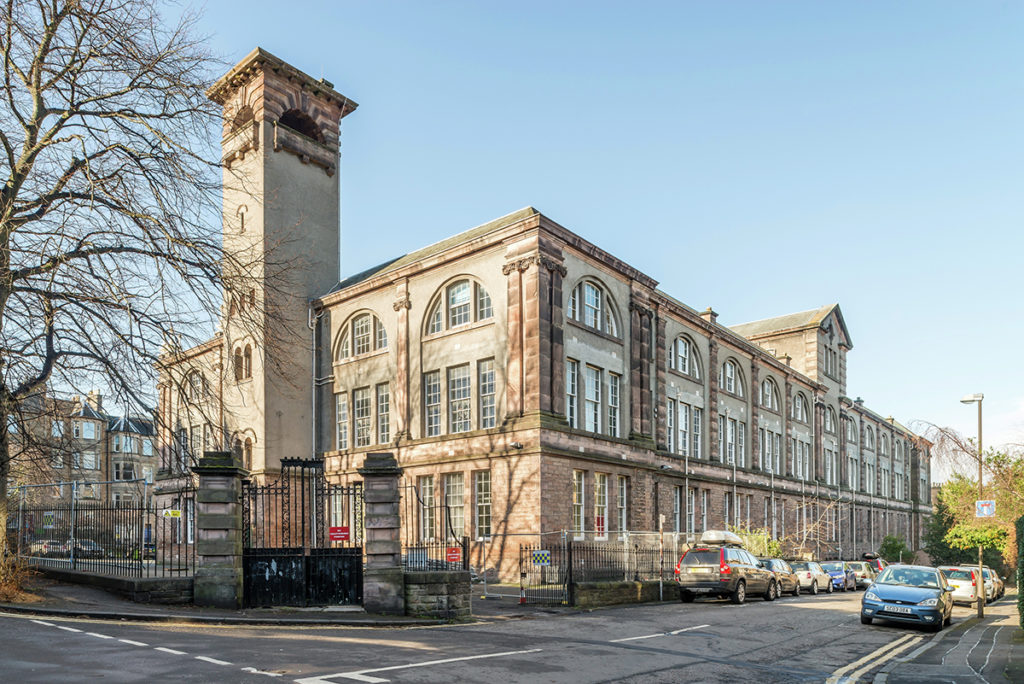 A new report has revealed that the redevelopment of the former Boroughmuir High School in Edinburgh will deliver a £45 million economic boost to the local area.
CALA Homes (East) will create 87 one to four-bedroom apartments at the development, with a further 17 mid-market rent apartments also set to be delivered.
An economic impact assessment carried out by Lichfields found that the renovation work will create 105 jobs per year – 55 construction jobs and 50 in the supply chain.
Lichfields examined CALA's proposal in detail and assessed the ripple effect they would deliver in terms of employment opportunities and an increase in money spent at local businesses.
Philip Hogg, sales and marketing director at CALA Homes (East) said, "We're committed to developing communities rather than simply building new homes. The construction sector has a pivotal role to play in building and sustaining local communities from helping local trades to thrive and creating jobs through to helping independent shops to prosper.
"Given the sensitive nature of this refurbishment project, we have carefully selected specialist subcontractors, some of which are local, who bring extensive experience and expertise to this development. We are proud that our work can bring benefits for both people that choose to live on our development and also to the wider Bruntsfield community."
The former school – which was constructed between 1911 and 1914 – was one of the first buildings in Edinburgh to use steel frame for architecture. Designed by architect John Alexander Carfrae, it is a Grade B listed building.