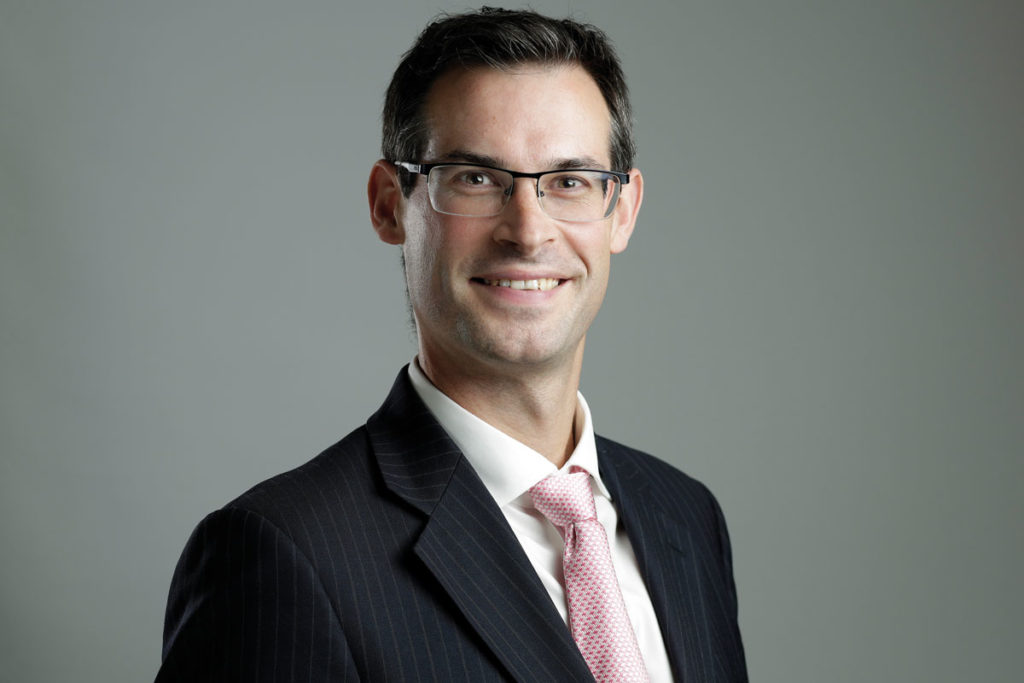 By Nick Mayberry, head of real estate, Barclays Corporate Banking Scotland
MODULAR construction has been used in its traditional form for many years. Pre-fabricated housing was a regular sight after the Second World War, student accommodation and hotel developers use it regularly and Scottish housebuilders are increasingly constructing timber frame properties offsite.
We are starting to see the industry embrace its potential, using PropTech and innovation to start to develop large scale propositions. And with good reason – it is a viable solution for helping address the current housing crisis, long-term decline in the physical capacity of the construction workforce and improving environmental sustainability. As it becomes increasingly mainstream, developers need to consider how it affects their approach to securing funding. We recently published a report to help them do just that, focusing on five key areas.
Title, vesting and monitoring 
Construction materials are stored and constructed off-site in a factory owned by the modular contractor therefore are not typically captured by the lender's fixed charge over the development site. Vesting needs to be explored on each transaction, for example, it may be possible to vest 'as you go' at various stages during production so developers need to be able to provide lenders a detailed production timeline. 
The lender may also impose a limit on the value of materials that can be stored off-site which would be included in the facility agreement and compliance monitored regularly by their surveyor.
Insolvency and non-performance 
As there are still relatively few large scale modular contractors, being able to 'lift and shift' production to a new contractor is not so easy. The financial standing of the modular contractor and structure of the contract needs to be carefully considered at the outset as they can impact on securing funding.
If the works are subcontracted as part of a fixed price D&B contract, payment and non-performance risk is carried by the main contractor. Using a fully integrated model where the modular contractor forms part of the main developer's structure is advantageous as a collaborative approach is more fluid and less prone to risk. There is also scope for additional security from the modular contractor. 
Design freeze and programme 
Design specs need to be fully fixed at the start of the modular process meaning longer lead in times and significant upfront investment. A further consideration is whether the main D&B contractors are prepared to assume design risk for non-integrated modular aspects. 
Transit to site and putting the modular components into situ should also be considered. Delays for adverse weather must be factored in and items such as oversailing rights considered when bringing the modular components to site.
Insurance and Warranties
The main insurance policies for a development with modular elements are Homebuyer Warranties (industry standard 10-year cover is widely available for modular manufactured homes) and Insolvency/Credit Supply Risk Insurance. Insolvency insurance can cover any stage payments made to a manufacturer for which the developer has received no products. The policy will need to be bespoke if it is to be extended to cover consequential losses. A lender will require its interest on the policy noted as composite insured and first loss payee.
Transport and BOPAS Accreditation
It will need to be ascertained which party is contractually obliged to insure modular components during the transit stage – as with insolvency insurance any lender would expect to be composite insured and the first loss payee.
The Buildoffsite Property Assurance Scheme (BOPAS) is an accreditation scheme for innovative or non-traditional methods of construction. It is a risk based evaluation which demonstrates that homes built from non-traditional methods and materials will stand the test of time for at least 60 years, giving lenders further piece of mind. 
As with any application for funding, early engagement with your lender is key. Working with a bank which understands the sector and the unique requirements of modular construction can help developers navigate the process and ensure construction projects start off on strong foundations.