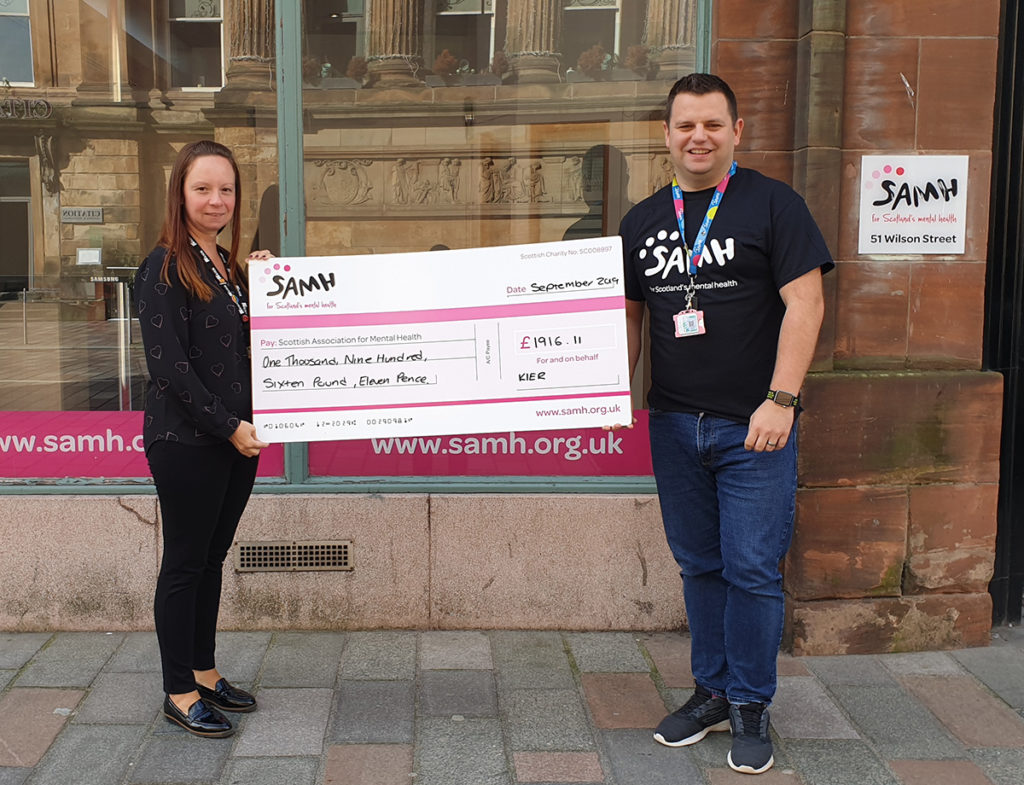 EMPLOYEES from Kier Regional Building Scotland have embarked on a series of charity challenges to raise money for the Scottish Association for Mental Health (SAMH).
The contractor presented the charity with a cheque for over £1,900 in Glasgow after staff and supply chain partners participated in the Boots on for Buildings challenge. This involved activities including walking 1,600,000 steps, climbing 75,000 feet and holding an office boot camp.
Donations came from partners and suppliers of Kier, employees and their family and friends. A number of other charities were also supported, including the British Heart Foundation.
Sean O'Callaghan, area operations director with Kier Regional Building Scotland said, "Kier has a long-established charity fundraising record and we are delighted to be able to support SAMH and all the fantastic work they do by making this donation."
Kris Kelly, corporate partnerships executive for SAMH commented, "A huge thank you goes to everyone at Keir Regional Building for their support. As Scotland's largest mental health charity, we know what needs to be done to improve the mental health of this country. One in four of us will experience a mental health challenge, but with our supporters help, we'll be able to make recovery possible for even more people."