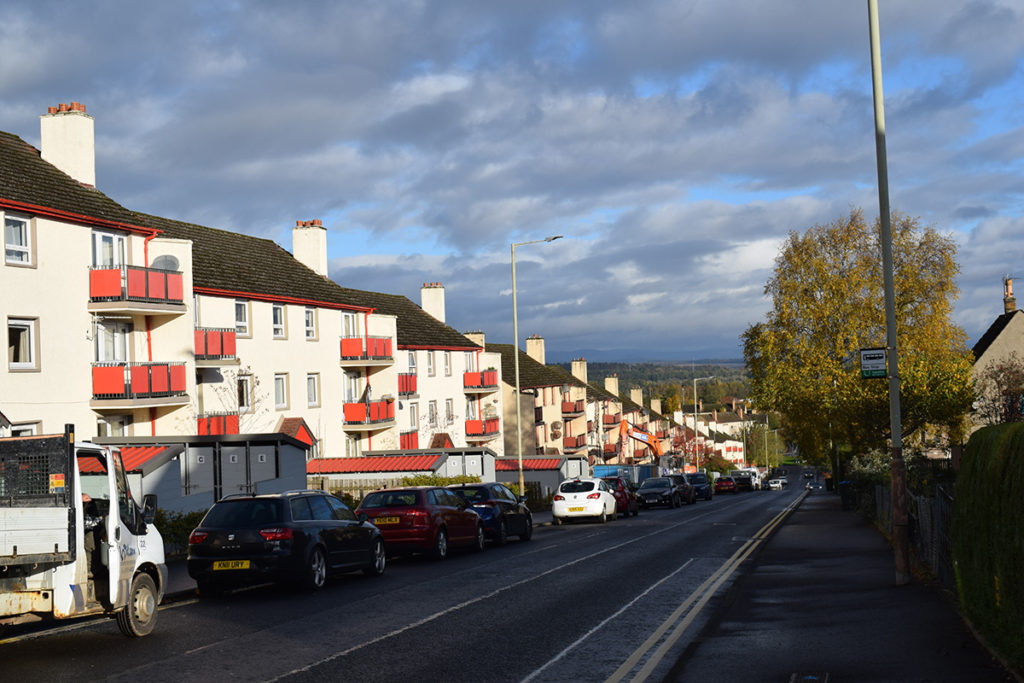 THE demolition of 30 former flats in Perth has marked the start of the final phase of Caledonia Housing Association's £4 million regeneration of Newhouse Road.
Planning permission has been granted for 13 new energy efficient family homes that will be built on the site, comprising two four-bedroom townhouses, eight three-bedroom houses and three two-bedroom homes.
In August 2015 the association embarked on a transformation and regeneration programme with the now completed £2.6 million first phase. This included the refurbishment of 12 blocks of flats with new kitchens, bathrooms, heating systems, windows and doors.
It is anticipated that a contractor will be appointed for the building work on the 13 new homes by the end of this year, with a view to starting construction on the new homes in early 2020.
Julie Cosgrove, chief executive of Caledonia Housing Association said, "Today signifies the final phase of our Newhouse Road regeneration starting. The Newhouse Road community have been fantastic in supporting and working with us throughout this project. Their feedback on the quality and standard of their homes has been incredible and has helped shape the homes we are now building on this site.  We look forward to pushing forward with this final phase, delivering more affordable family homes in Perth."