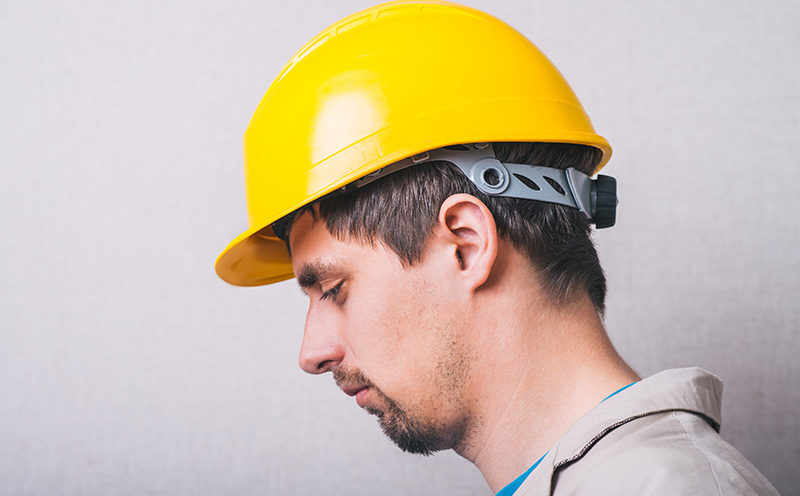 AHEAD of World Mental Health Day, the Mates in Mind charity is urging construction leaders and government to take action to improve workplace mental health.
A survey conducted by UK Construction Week, with support from Mates in Mind, recently found that six out of 10 construction workers have suffered mental ill-health because of their work.
The theme of this year's World Mental Health Day (October 10) is suicide prevention. According to The Office of National Statistics, there was an increase last year in the number of deaths by suicide with 6,507 recorded – the highest level since 2002.
James Rudoni, MD of Mates in Mind said, "We are deeply concerned to see a rise in this figure, despite the attention that has been given to suicide prevention and increased awareness of mental health in recent years. The work that Mates in Mind is doing to further raise awareness, address the stigma and improve mental wellbeing throughout workplaces across construction and associated industries, continues unabated. And over the last three years, this interest hasn't dropped off, in fact just the opposite.
"A significant part of the work that we do is to provide real understanding and clarity around the issue of mental health. Signposting and supporting organisations to deliver the right support for their workforce. It is vital that organisations realise that this requires them to listen, encourage and support employees, rather than simply running short-term awareness campaign or one-off training.
"We are seeing the evidence from an increasing number of our supporter organisations that taking a 'whole organisation' approach is having both quantifiable and qualitative impact. Amongst the benefits we are witnessing are improved sickness absence rates, improved staff retention rates and more engaged workforces. For example, in the last two years, Tideway has reported a 12% rise in the number of staff who felt that they could approach their boss with a mental health problem – up from 64% in 2017 to 76% in 2018​. A similar increase was reported in RSE Building Services, an SME firm, where they reported a 9% rise in staff feeling supported in relation to mental health – up from 66% in 2018 to 75% in 2019​."