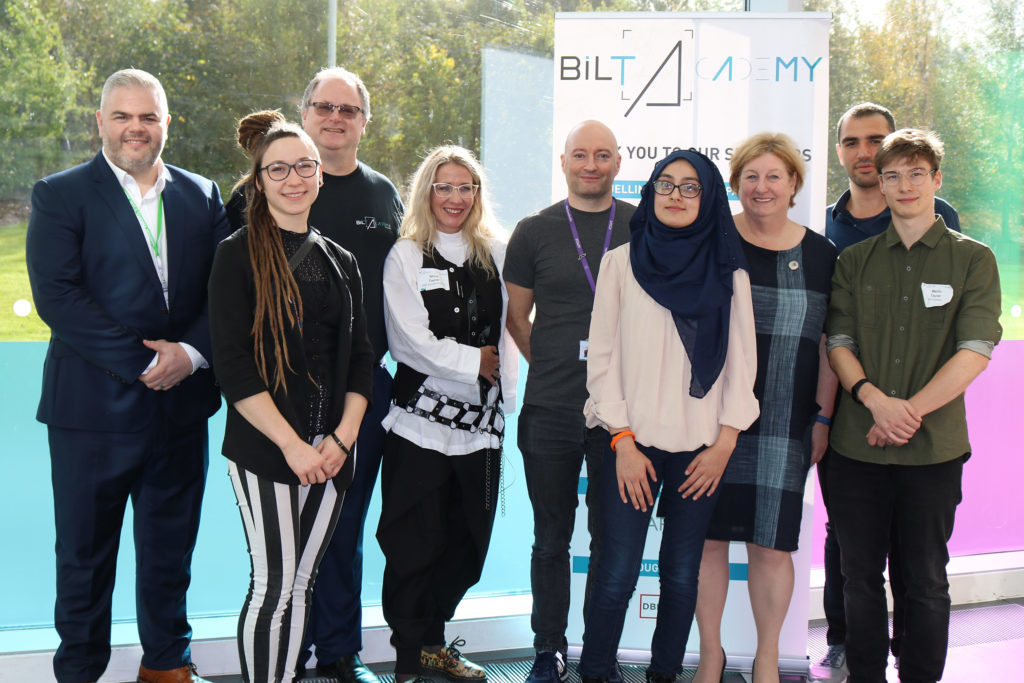 ENGINEERING and architecture students from around Europe have attended a summit at New College Lanarkshire's Motherwell campus.
The BILT Academy 2019 welcomed more than 100 students and academics to the event, which featured talks and workshops from industry experts who showcased new technology practices and developments in software and project management.
The summit paved the way for the BILT Europe 2019 conference in Edinburgh.
Organised by the Digital Built Environment Institute (DBEI), the academy and conference are part of a series of  events to be staged across the globe this year, with similar symposiums held earlier this year in Shanghai, Melbourne and Seattle.
Silvia Taurer, region manager for DBEI said, "We have international delegates coming from the United States, Finland, Germany, France, the Netherlands, representing different disciplines and backgrounds in the building industry. It's a real multi-inter-disciplinary, interactive environment where architectural students can learn from engineering students and vice versa.
"All the mentors are experts in the building industry and they are sharing their knowledge and best practice with all of the students attending. We have a very close relationship with New College Lanarkshire – we looked for senior lecturers who are passionate about their field of education and we identified New College Lanarkshire as one of the leading educational faculties in terms of BIM adaptation."
Workshops were hosted by industry figures including Diane Ramage (BIM Manager at Keppie Design), Claudio Vittori Antisari (founder of Strategie Digitali), Frederic Beaupere (architect at Herzog & de Meuron), Mostafa El Ayoubi (co-founder of Data Shapes), David Delgado Vendrell (architect at DDV), Kelly Cone (VP of industry strategy of ClearEdge3D) and Conor Shaw (owner of Shaw Architectural Solutions).
Barry Skea, the college's head of faculty of engineering & automotive commented, "This is the start of a partnership where our staff and students will receive high-end training in the most advanced technologies that exist for the built environment. It's exciting for our students who have signed up to a course in Lanarkshire that they're meeting international students and learning from really strong industry experts.
"We're a regional college, not a university, but the fact that BILT has asked us to be part of the partnership shows that our staff and students are good at technology and working at a very high level. I hope this will lead our students on to stronger engagement with their subjects; more asking 'why' rather than 'how' do we do things – and when you ask 'why' you're digging in deeper and trying to understand the processes involved in the built environment."