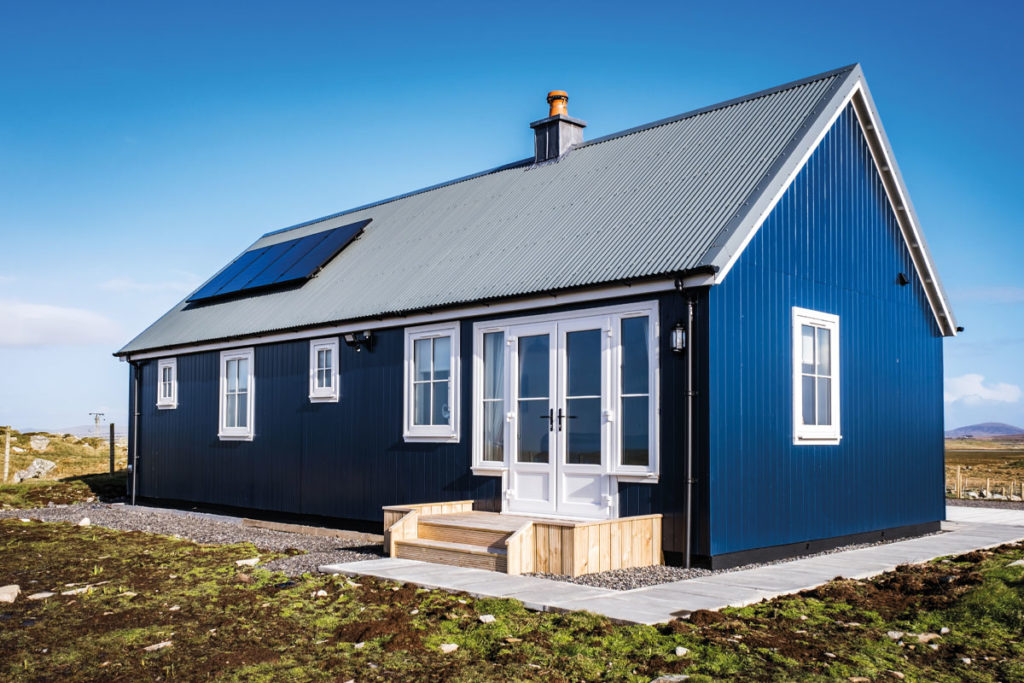 AYRSHIRE-headquartered modular home specialist The Wee House Company is going from strength to strength – and has its sights set on the booming affordable housing sector.
The company is currently building 31 offsite-constructed homes for North Ayrshire Council in its Cumnock factory. The project represents a departure from the firm's core business of designing and manufacturing bespoke homes for a wide range of clients, often in idyllic locations.
The Wee House Company was founded some six years ago when manging director Jennifer Higgins realised the potential in modular homes after embarking on what was supposed to be a temporary housing solution for herself and husband Mark.
Jennifer told Project Scotland, "My family has a housebuilding company, Hope Homes. We've always been involved in construction. When Mark and I were looking for our first house, it was towards the end of the recession and a very hard time to get mortgages. I had just finished uni as well.
"My dad Ian and I had always been quite excited about the idea of modular and pod homes. We designed a one-bedroom house that could be built in a factory and then transported on a single lorry load. Mum and dad kindly said we could use a piece of land at the back of their house to build this on. We originally wanted to move into it for a year to give us more time to save up a deposit, but we absolutely loved it and stayed there for nearly five years!
"It was ideal. We really felt it had been a good solution for us and it could be a good solution for other people as well. That's how the idea for the company came about."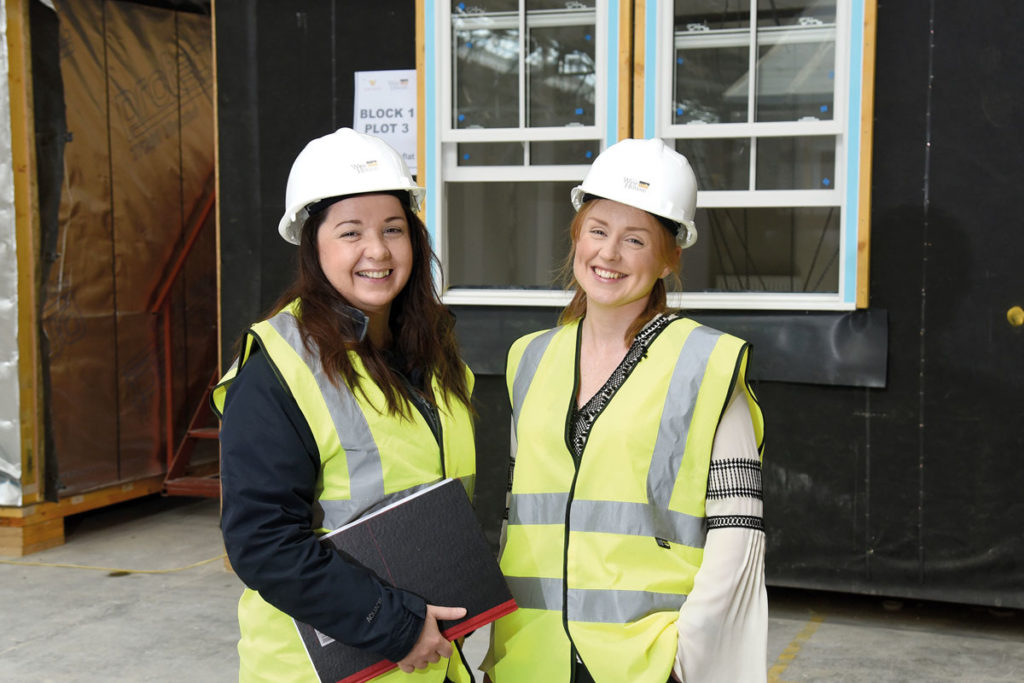 The Wee House Company has evolved from building two or three homes a year to almost 40 houses this year of all shapes and sizes. Each home is designed to reflect its surroundings and they are described as exuding charm and character without impacting on functionality.  
The client base ranges from people looking for a permanent residence or holiday home through to those wishing to downsize or build something suitable for an elderly relative who wants to retain their independence whilst having their family close by.
There is a high degree of flexibility in the layouts and the firm prides itself on taking care of the entire process.
"When I first started up the business, one of the key things that we wanted to do was make the self-build process for people much easier and much more hassle-free," Jennifer added. "We offer a turnkey package where we will design the house to suit the site, and because we're also going to be building it, we can tell customers exactly how much it's going to cost from day one rather than just a guide price. We apply for planning consent, the building warrant, we can do any of the groundworks required, and then build the house itself and finish it on site."
The company is geared up to manufacture homes throughout the UK, though many of its projects have been in stunning locations in the Scottish Highlands and Islands, with customers often requesting custom-built homes in tranquil sites with amazing views. That in itself can create a number of logistical challenges.
Jennifer said, "One that was particularly challenging was a Wee House we built on the Isle of Harris, which we delivered to site in December. They have some really small, winding roads so it took quite a bit of planning in terms of how we would transport the modules there. A particular tight spot involved a narrow road with a rockface on one side and a cottage on the other.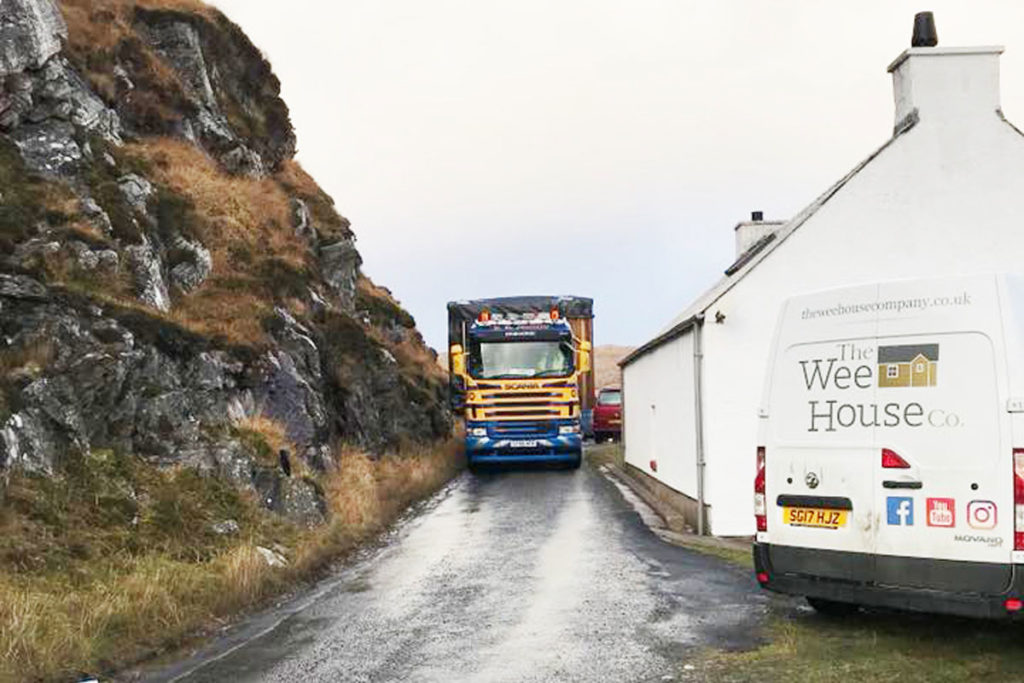 "We also delivered a home to the Isle of Lismore, which involved a really small ferry to get across. Usually we try to ensure that the house modules can be delivered and erected so that the whole house is wind and watertight within 24 hours. But with this one, there were only so many ferries back and forward every day and it was really quite a big house – eight or nine modules – with only one capable of going at a time. It was more of a three-day process rather than the normal one-day, so we had extra  processes  put in place to make sure that every module as it went down was completely wind and watertight and could be left overnight. The scheduling involved making sure everybody was there at the right time and lorry drivers and crane drivers could get back off the island when they needed to."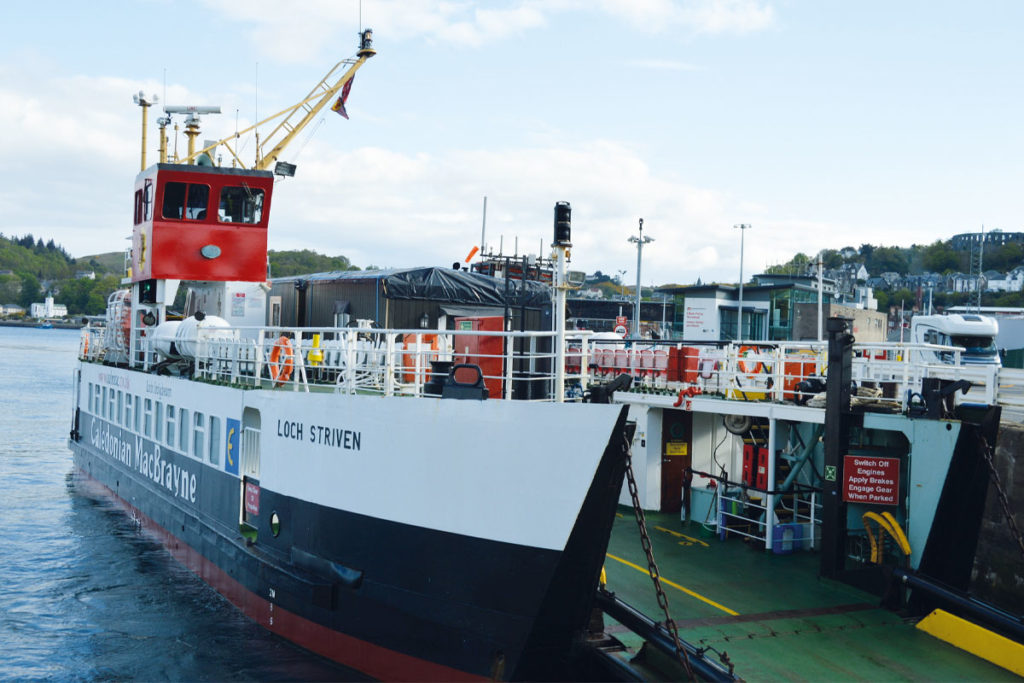 Not all of the firm's bespoke houses are bound for such remote locations. Jennifer cited an example of an elderly couple in Paisley who wanted to move out of their large house to make way for younger members of their family. The couple wished to continue living in the same street, so The Wee House Company designed a modular house that was capable of slotting straight into the space where their garage was.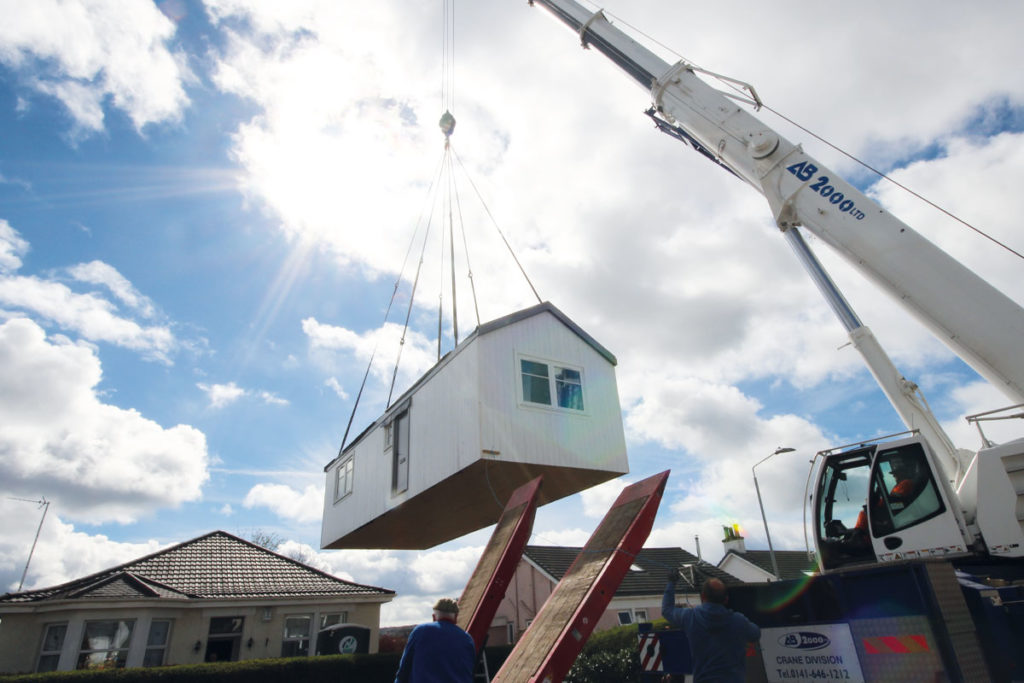 Jennifer revealed customers often ask about the longevity of the modular homes. She is able to reassure them by explaining that the homes are designed and built to the same regulations as more traditional builds.
"Our bespoke homes are finished with different materials to a conventional build," she explained. "We have larch cladding on the exterior, which  can be painted in a range ofdifferent colours. We have a corrugated steel roof. 
"We're designing and building to the exact same set of regulations as anybody building a new dwelling, whether it be modular build or conventional construction. They've all got to be designed and built to last a minimum of 60 years. They all comply with the technical handbook for our structural warranty provider, so there's a surveyor out at various stages to make sure that everything's being built as it should be. 
"One of the questions people ask about the corrugated roof is if it's noisy when it rains. Most people's experience of that type of roof is maybe on an agricultural building or a shed, but the roof construction for our houses is exactly the same as if we were to finish it with roof tiles or with slates. There's also 440mm of insulation in the ceiling, which as well as trapping all the heat in, is a sound barrier."
In terms of the benefits of bespoke modular homes, Jennifer added, "Customers can take advantage of the efficiencies you'd have on a larger development because we're buying our materials into our factory in bulk. There's reduced waste because off-cuts from one house can be used in the next one along the line. When building in more remote locations, material costs are much higher and there isn't the same availability of labour. We can build the house until it's 95% complete here in the central belt.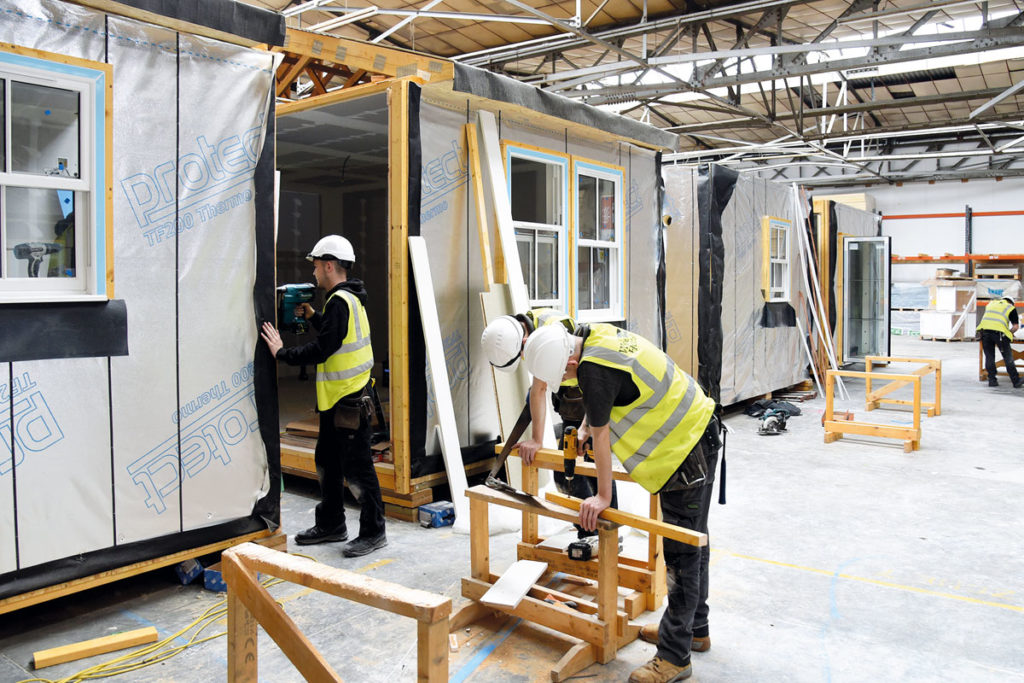 "We're not limited by adverse weather conditions. Also, we can control moisture content of timbers used in the frame. Everything's bone dry when it's going in rather than being exposed to rain. It's an easy environment for our factory manager to go through every house and check that it's been built as it should be and that we're meeting the standards that we're looking to achieve.
"My dad is also a director in the business, and he is really passionate about modular builds. He's been behind a lot of the innovations and changes we've made to the way we build them in the factory. Hope Homes is a pretty entrepreneurial company as well and they've definitely recognised that the construction industry is in for some real change. Modular build is something that's starting to take hold and a lot of the bigger players are starting to heavily invest in it. It's faster, more cost-effective, efficient and to be able to deliver the volume of homes the UK needs, I think it's probably the best way to do it."
As well as plans to expand the bespoke offering, Jennifer revealed the firm is now looking at delivering some modules into mainstream sites. Following positive feedback from tenants who have moved into the homes in North Ayrshire, further affordable home projects are expected to be in the pipeline too. 
Although the affordable housing market isn't a route Jennifer envisaged the company going down when she started out, the opportunities are plentiful. These type of contracts enable the company to develop repeatable house types which are built in greater numbers, improving factory efficiency. This sector offers the potential for The Wee House Company to expand its team and become a much larger operation. Jennifer can also see a time when the company creates new developments of modular homes for market sale.
"A lot of people get in touch with us who'd love to have a Wee House but the logistics and finance of securing their own site to build it on isn't manageable," she said. "They'd love to just buy one on a plot that was ready to go."