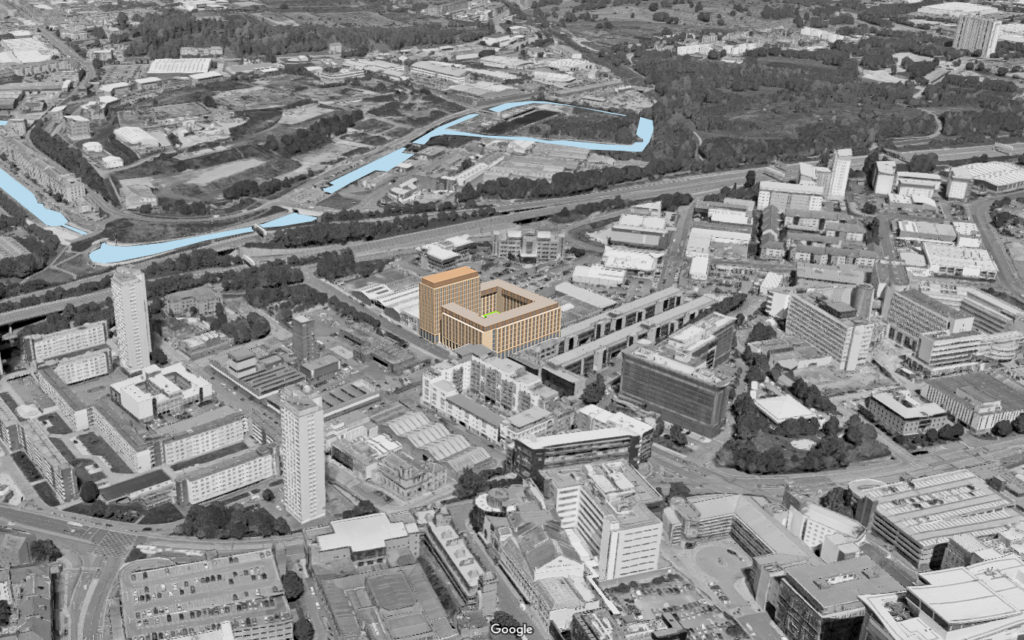 GLASGOW is set for a new 614-room student accommodation build in the Port Dundas area of the city.
A planning permission application has been launched for the facility, with Manor Property Group delivering it if successful.  The Qdos student homes facility has been designed by Reiach and Hall architects, with it promised to 'change the way students live' in Glasgow.
The accommodation will step away from the traditional six bedrooms, corridor and kitchen layout of student halls and instead allow residents to have 'their own space in a secure environment' – with Qdos saying this removes the 'disliked' first year matchmaking of flatmates.
The ground floor of the building will feature an 'eat-play-work-grow-meet-creative' space, where residents will have access to a communal kitchen, courtyards and gym.  Laundry facilities and cycle storage rooms will also be located on this floor.
Lyle Chrystie, Reiach & Hall managing director, said, "The development is given a massing and appearance that comes from our understanding of the opportunities the site contains. We propose a new building of stature. Our team has looked beyond the current fashion for wilful shape making and random pattern. We want the new building to make a place of enduring quality, based on an understanding of the rich Glasgow tradition of city grids, reinforced by rigorous building designs.
"This part of the city, which was almost entirely re-developed in the slum clearances of the 1960's, together with the closure and redevelopment of the Buchanan Street Railway Station in 1966 has struggled to recover from these dramatic interventions. Our proposals have been framed to begin the process of repairing this historic damage. We hope this building can be among the first steps in a continuing revitalisation of the Cowcaddens district".
Mark Bailey, Manor Property Group development director, added, "Qdos Student Homes have taken many years to develop. We have looked at what others are offering versus what the student wants and combined this with the latest technology to deliver a truly inspiring way of living and studying. We are delighted to be introducing this to the market in the vibrant city of Glasgow".