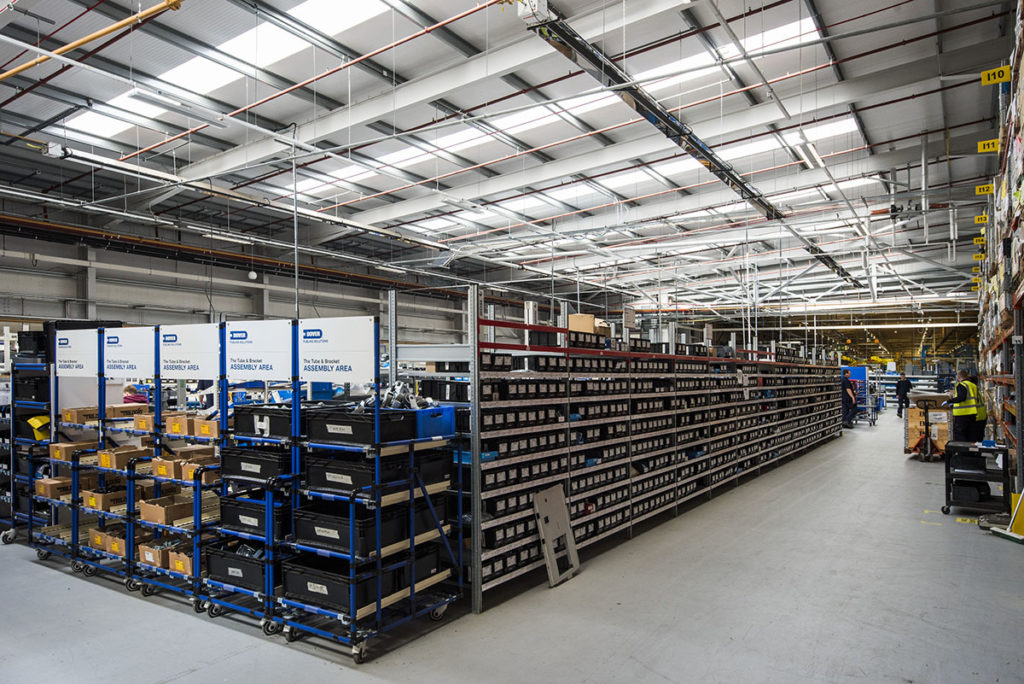 BRETT Martin revealed it has helped provide a comfortable environment for workers at a newly expanded production facility in Dundee after providing a range of rooflight solutions.  
In a design by GWP Architects, the Dover Fueling Solutions UK factory has grown from 90,000 to 135,000 quare feet. The extra manufacturing space will allow for an increase in both production output and staff numbers.
Built by Marshall Construction, the extension features a combination of rooflight systems, with the aim of maximising daylight.
The specification for the 80mm-thick composite panel roof included 230 square metres of Brett Martin GRP Trilite 3.0 Energysaver rooflights. A Cleartherm insulating layer is said to offer an 'excellent' U-value of 1.3W/m2K, while the liner panel is enhanced to meet fire classification of Class 0.
Ian Oliphant, area business manager of Brett Martin Daylight Systems said, "Brett Martin was able to meet an extensive set of design solutions on this project. New Energysaver rooflights were adopted onto the existing manufacturing building providing increased insulation alongside a 25-year non-fragile performance for long term safe access." 
The link corridor connecting the existing building to the new reception and canteen area was designed with two runs of 8m and 10m of the Multivault GRP vault rooflights. Brett Martin added that two large pyramid glass skylights measuring 2.5m by 2.5m provided high levels of natural daylight and ventilation, along with an an 'impressive internal aesthetic' for employees and visitors to enjoy.