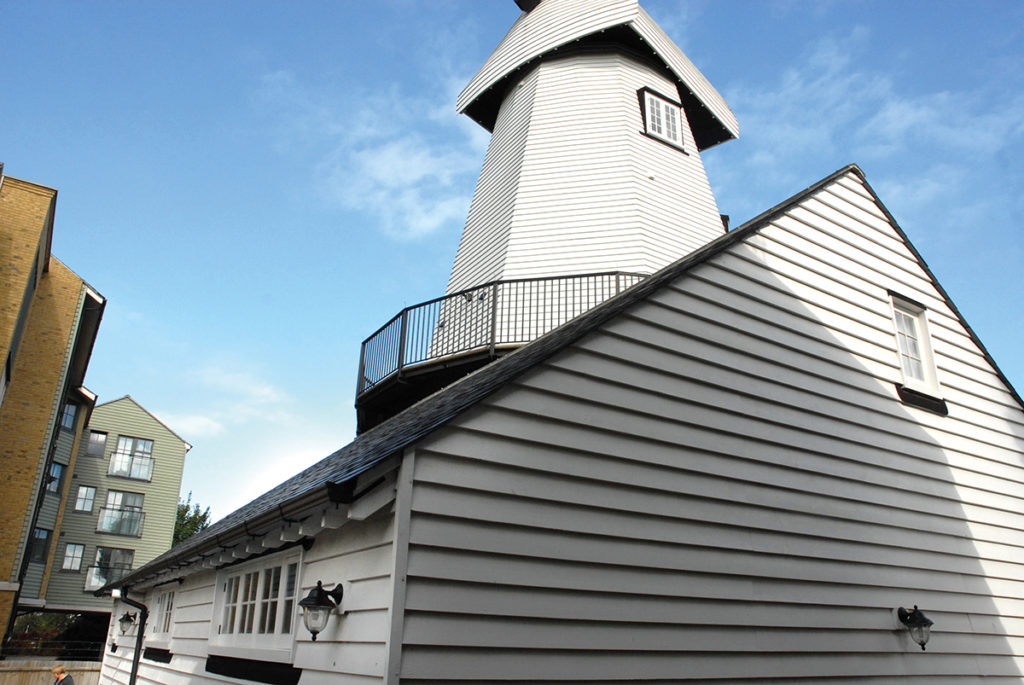 By Paul Wadsworth, specification manager at Brett Martin
WITH wild weather in Scotland the new norm and likelihood of powerful storms no longer a rare occurrence, it is vital that rainwater systems are not an afterthought to the roof construction itself and can handle heavy rainfall. 
From new builds to refurbishments, well-designed roof drainage will remove rainwater from a roof quickly and effectively and this is critical to the success of any building. This is why plastic rainwater systems have superseded their heavier and traditional cast-iron counterparts whilst still delivering proven performance and exceptional aesthetics. 
At a fraction of the price to buy, install and maintain, modern plastic materials can replace an aluminium or cast iron rainwater specification to deliver projects under budget and ahead of schedule – exceeding both the specifier's and the client's expectations. It's why the Cascade rainwater and soil system from Brett Martin Plumbing and Drainage fits the bill perfectly.
Replica cast effect plastic rainwater systems enable specifiers to create a heritage aesthetic without compromising architectural integrity and enjoy the savings in materials, labour and time saved on site which can actually help keep a project on budget. 
With significant additional weight, cast iron drainage systems can be heavy and difficult to install. Contractors must also be extra vigilant regarding health and safety and will require more time to lift and fix the system – leading to increased costs and potential delays in the installation process.  
Almost every job will require both gutter and pipe lengths to be cut onsite using specialist tools and, to ensure long-lasting durability, they need to be fully finished on site, using a primer, undercoat and topcoat, to ward off corrosion. Even if the system used is delivered pre-painted, any cut lengths, or site damage to the finished surface, must be protected to the same level, by the installer. It should be noted that, in some cases, if the level of protection applied on site is deemed insufficient, any guarantee offered may be, quite rightly, invalidated, leaving the installer liable. 
Ease of installation
Because the plastic ranges are so much lighter than cast iron, installation at height is less hazardous, being effortless to lift, easy to manoeuvre, simple to cut and quick to fit. The systems also benefit from external fixing lugs, enabling easy power tool access, which further speeds up installation. All gutter fitting joints have integral seals and flexible retaining clips, allowing the gutter lengths to simply click into place. No extra-cost fixing kits or nuts and bolts are required to make gutter joints, as with most traditional systems.
For specifiers and their clients wanting a traditional aesthetic, the right drainage system can be the difference between design success and failure. As budgets are increasingly stretched and tight deadlines dictate product specification, it's critical specifiers are aware of every product's cost – in both materials and labour. With a price tag in line with modern construction, and an appearance that blends the past with the present, a plastic rainwater system irons out cost and time restrictions.