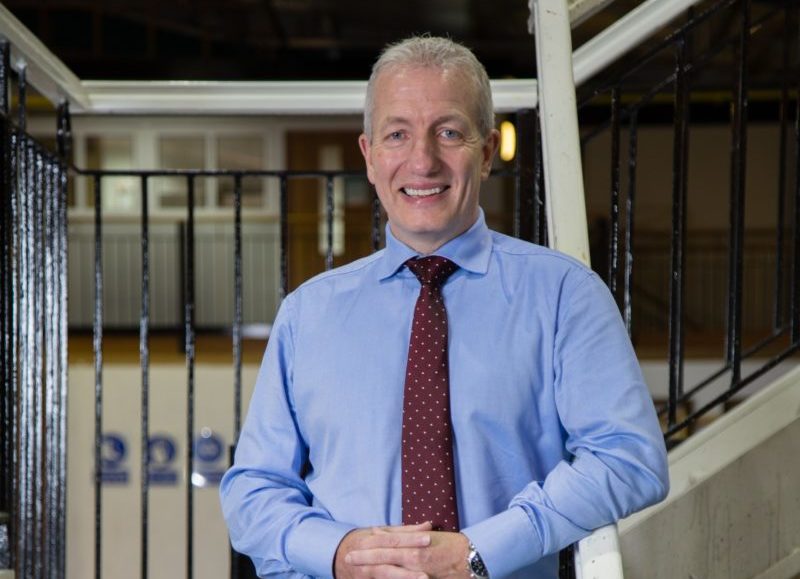 By Dr Graham Paterson, executive director, City Building
AFTER receiving more than 500 applications this year, City Building recently welcomed 60 new apprentices to learn the tools of their chosen trade.
When they have completed their extensive inductions, which have been specially tailored to help them adapt to the world of work, our recruits will be deployed across a wide range of trades including electricians, joiners, heating engineers, painters, plasterers and plumbers. 
Like other construction firms, City Building's workforce has historically been dominated by men. Last year we conducted benchmarking research that found we employ 20% of female construction apprentices in Scotland, but just 9% of our 2018 intake was young women.
This year I am extremely proud to confirm that 16.1% of our new apprentices are female. 
We've also made good progress in attracting BME recruits with 6.6% of our new intake coming from minority ethnic groups compared with 4% previously. Attracting a more diverse talent pipeline takes time and effort, but it is crucial to the continued success of the business. The lack of diversity in construction is contributing to a serious skills shortage across the industry. According to the trade body CITB there was a shortfall of about 6,400 construction workers in Scotland last year. 
At City Building, we've introduced a wide programme of initiatives to promote construction as a positive career choice. Our school visits, for example, which are led by staff and apprentices, help to showcase the jobs available in the industry and challenge perceptions that young people might have about construction.
Last year we recruited a female painting and decorating apprentice who was inspired to apply after hearing about the achievements of Lisa Murphy – a rising star within City Building who has twice won the prestigious Johnstone Young Painter of the Year award.
We also offer one week's work experience to all Glasgow schools, including the city's six secondaries for pupils with additional support/learning (ASL) needs, and conduct taster sessions at our Queenslie Training College. These let young people to try their hand at construction trades and find out more about what an apprenticeship involves.
If required, we provide one-to-one meetings with families, and have hosted events in community venues to get closer to hard to reach groups.
But after conducting research with SMEs in our supply chain, we recognise that our supply chain, which consists of much smaller businesses, don't have the resources to do this. Sending staff into schools means fewer people on the job – potentially jeopardising income and deadlines. 
Accommodating inexperienced young people on work placements means extra health and safety measures, such as risk assessments, that small firms don't have time to do.
As an industry, we need to work together to make construction a more attractive career choice. Too often it is cast as the 'last resort', with little concept of the doors that an apprenticeship can open. We've had several apprentices who've gone on to become chartered surveyors and construction managers and even some architects. As part of this, it would be great to see education providers working with employers to standardise engagement and educate young people about the opportunities available in construction. Teachers also need to be part of the picture. If we help them to understand the variety of careers offered by the industry, they will be in a much stronger position to support young people who are interested in construction careers.
Construction offers a great future to young people. Getting parents and teachers on board will help to lay the foundations of the industry as a positive career choice.