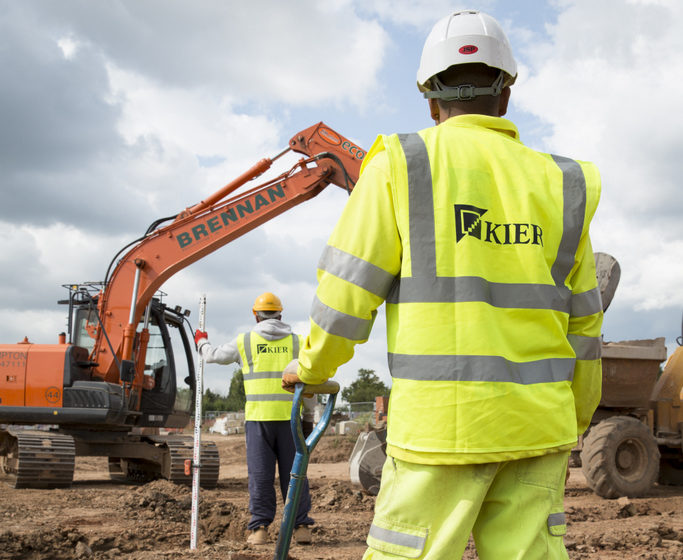 KIER has announced a loss of £245 million before tax for the year ending 30 June 2019, whilst also warning that Brexit could negatively affect revenue in 2020.
The company's revenue remained largely the same as the previous year (£4.51 billion), with it sitting at £4.49 billion for 2019. However, Kier says that revenue is not expected to increase in the financial year of 2020.
A statement accompanying the financial accounts said, "The broader macro-environment, including Brexit, is expected to create market uncertainty which may, in turn, lead to delays in decision-making by clients and therefore the business does not expect its revenue to increase in FY2020."
Kier says that a 'Brexit task-force' has been set up to mitigate the risks they anticipate from the UK's exit from the EU, with potential disruptions to the group's operations in relation to the supply chain, materials and people being highlighted.
This year's loss of £245 million, however, has been put down to the £341 million spent on the restructure of the company. In April of this year, Andrew Davies was appointed as the firm's new chief executive. Restructuring cost at boardroom level, preparing the sale of in-house businesses and contract losses have all contributed to the £341 million figure.
Andrew Davies announced in June that Kier would sell Kier Living, 1200 jobs would be cut and the company would suspend its dividend for at least two years in a bid to to lower debt and 'simplify' the business.
He said on the results, "Kier experienced a difficult year, resulting in a disappointing financial performance. However, we are building firm foundations for the future; we have a new management team in place, we have defined our strategic priorities and we are taking decisive actions to deliver them.  We have a strong order book, reflecting the strength of the underlying business, the quality of our people and the Group's capabilities.
"The sale of Kier Living is progressing well and we are exploring options to accelerate the release of capital from our Property business.  The re-shaping of the Group is designed to reduce its overall indebtedness during FY2020 and to restore Kier to robust financial health."
Kier has lowered its net debt this year, standing at £167 million in June – with it being at £186 million in 2018. However, Kier's order book stood at £9.4 billion for 2019, which is a drop from the £9.8 million seen in the previous year.