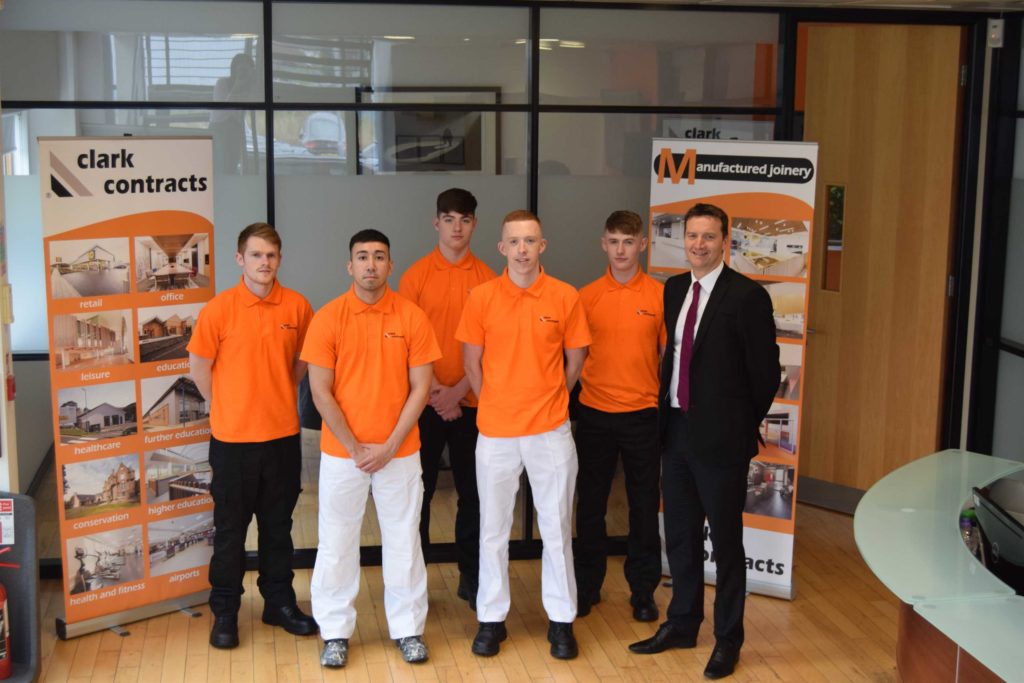 FIVE new apprentices have joined Clark Contracts to complete four-year trade apprenticeships.
The contractor received over 150 applications for the apprenticeships, with various assessment sessions undertaken to narrow the number down to the five successful applicants. Candidates who received the highest scores in the assessments were invited for a first stage meeting, before a final ten were asked to attend an interview with an experienced contracts manager.
Gordon Cunningham, managing director of Clark Contracts, said, "It was fantastic to receive so much interest in our apprenticeships again this year. We are looking forward to seeing our new apprentices' progress through their apprenticeship over the next 4 years where they will be learning their trade at college and on site."
The three joinery and two painting apprentices will complete their training at Clark Contracts' academy, in which the company invested £500,000 into last year.