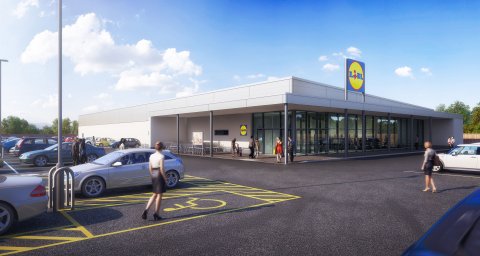 CLARK Contracts is to deliver the build of a new Lidl supermarket in Dundee.
The store will be the eleventh of its kind delivered by the contractor, with 40 jobs expected to be created once the New Craigie Retail Park supermarket opens.
Lidl GB's regional head of property, Gordon Rafferty, commented,"There's been much anticipation for this new Lidl store and it's great that we are now in a position to start the build.
"We are extremely grateful for all the support that we have received so far, and would like to thank everyone for their patience and understanding whilst we enter this next phase of the development."
Michael Scanlan, director of Clark Contracts, said, "We are very much looking forward to progressing on site to deliver our 11th Lidl store".