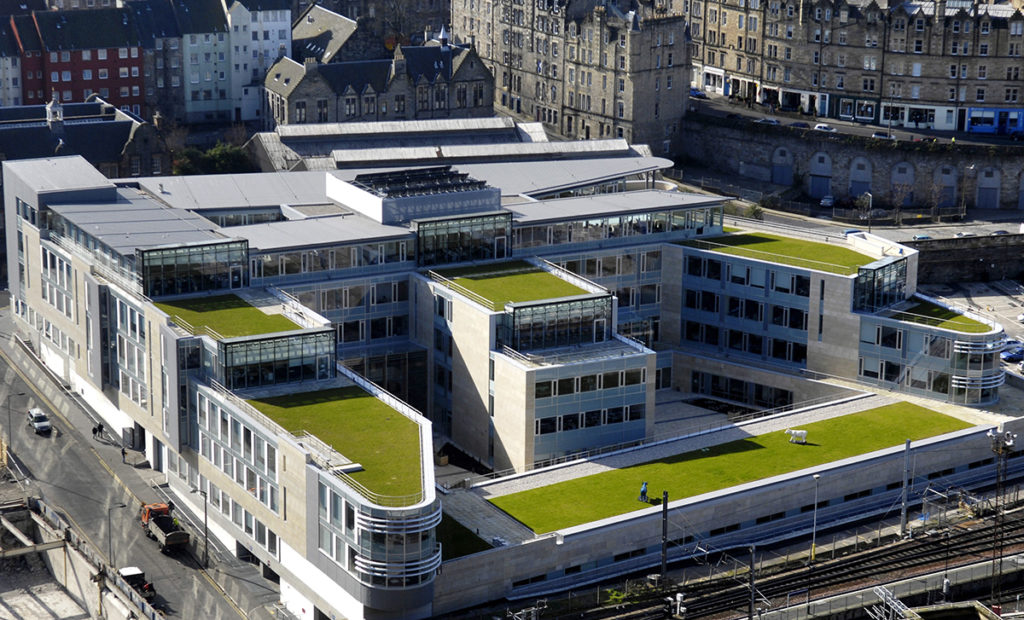 ALUMASC is targeting further growth in the Scottish roofing market after landing a number of high-profile projects, which the company said will benefit from innovative new products with an environmental focus.
The manufacturer, which offers a wide range of building products and roofing systems to a variety of sectors, has significantly increased its turnover in Scotland over the past two and a half years. With yet more growth for the company forecasted north of the border, Alumasc is confident of improving the quality and lifespan of roofs all over Scotland.
Craig Begg, regional manager for northern UK and Ireland at Alumasc Roofing Systems spoke to Project Scotland about the importance of the Scottish market for Alumasc and what it hopes to achieve for construction in the area.
"A lot of primarily UK-based companies make the mistake of thinking of Scotland, Wales and Northern Ireland as regions," he explained. "At Alumasc, from the managing director down, everyone can identify that Scotland has a lot to offer and that our connections here must be nurtured. Scotland is a country with its own budget and its own parliament and the construction industry here is only growing. We would like to contribute to that growth."
Alumasc's portfolio of recent and upcoming roofing projects in Scotland include Edinburgh's Quartermile redevelopment; Glasgow's landmark 177 Bothwell Street office building, which, when complete, will have a whole running track installed over an Alumasc roof; and the University of Edinburgh's Institute for Regeneration and Repair and Nucleus schemes.
Working across every sector encompassing the entire building envelope, Craig revealed that refurbishment projects account for about 55% of Alumasc's business, while new builds make up the other 45%.
"Alumasc has such a wide range of products for all aspects of the building envelope that it's hard not to see opportunity for Alumasc to add value in additional areas of our projects," he added. "Alumasc Roofing is just one aspect of a much bigger business covering not only flat roofing but green and blue roofs, rooftop management systems, along with Alumasc Water Management Systems and Levolux who are a specialist in solar shading, architectural facades and balconies. Our wealth and range of expertise means that we can always offer more to any type of project and we're very enthusiastic about demonstrating this increasingly in Scotland."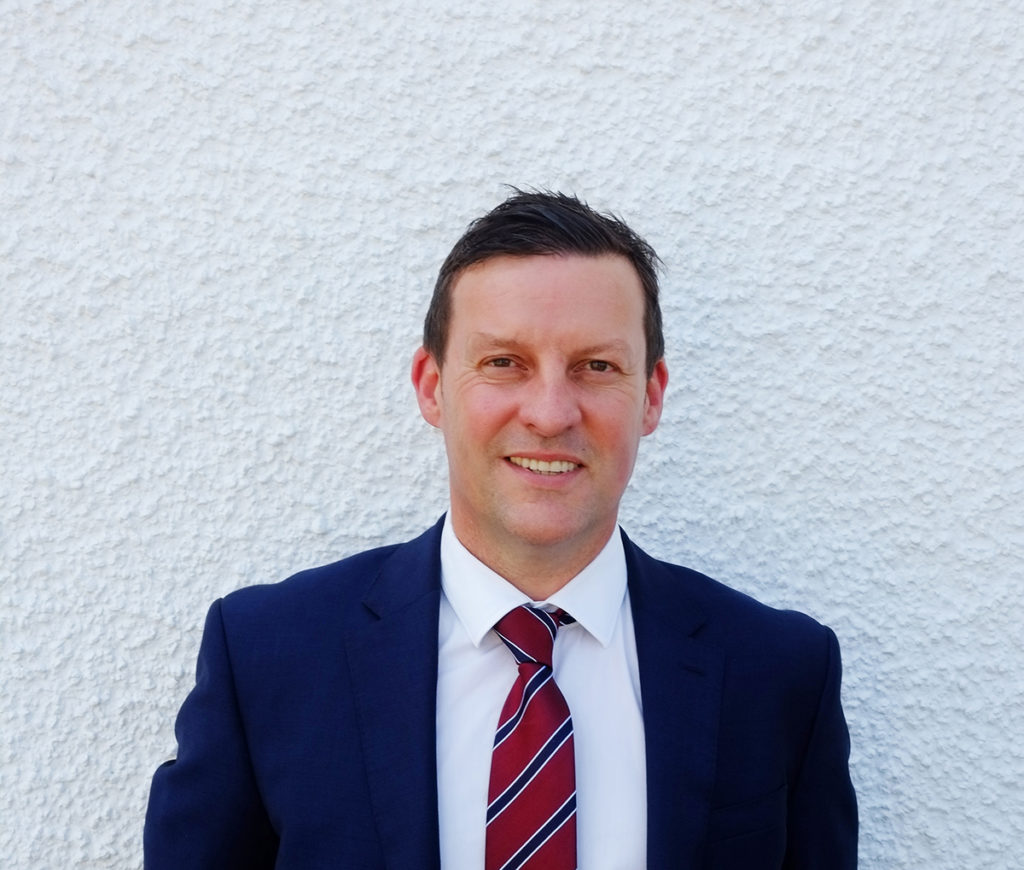 One of the key services that Alumasc offer is a complete and comprehensive roof survey before any refurbishment work begins: "Physical examinations are carried out and photographs taken, both to analyse and to illustrate to the clients some of the issues found," Craig explained. "I aim to give clients not just a general overview of their roofs health, but an in-depth diagnosis using a grading system. At the end we're able to confidently and simply say, 'out of the multiple roofs on this site, these are the ones you need to start with, and these are the reasons why.'"
During the course of our conversation, Craig explained that one of the reasons he joined Alumasc two and a half years ago was the level of innovation within the business. He highlighted Derbigum membrane systems, which are produced in Belgium and used all over the world and are currently one of the most highly rated roofing membranes: "The factory is the most innovative factory working for the UK market. As a bituminous felt system, it is already 35-40% recycled, therefore from an environmental point of view, it stands as much more positive than many competitor brands. We can also further address environmental issues with Derbigum Olivine. This very special product is designed to capture and neutralise carbon that falls in rainwater as it hits the Derbigum surface. Therefore, when the rainwater rolls off the roof and eventually reaches the drains, it's already carbon-free."
Derbigum, as a product range, has the longest British Board of Agrément (BBA) certificate in the UK: 40 years. Craig said this achievement was the product of Derbigum roofing projects all over Europe and beyond that were still in good, working condition even 40 years after their roofs were installed. 
"We're currently refurbishing a roof in Faslane at Helensburgh that was built in 1971 and originally installed with Derbigum," Craig said. "It's come to the end of its life now certainly, but it's been over 50 years, which we would definitely call a success. 
"This long lifecycle in itself also helps environmentally, as we're not continually replacing roofs and using resources such as fuel to travel and facilitate this.
"Another very large project in Livingston will see 20,000 square metres of Derbigum Olivine installed at a shopping mall over the next five to seven years. They chose to install Olivine for its recycled elements, the carbon cleaning certainly, but importantly because they needed to be sure they would enjoy 35 years out of the roof."
Derbigum is not the only noteworthy product coming up through Alumasc's offering. Solar-reflective felts utilise technology based on the belief that reflecting sunlight away from a building can reduce the level of air conditioning or heating needed and not only reduce the level of energy used but the costs incurred too. 
Alumasc is also moving away from the use of crude oil in the manufacture of roofing products. Craig explained, "There are products we have that are made purely from vegetable oil. We would really like to move away from plastic as much as we can. Single-use plastic is no good to anybody. We're already in a very innovative place to offer architects and designers products that meet and address this issue from an environmental point of view."
The impact of the construction industry on the environment is coming under increasing scrutiny in our ever more environmentally conscious society. Craig revealed this is compounded by new, young architects coming up through the industry, often actively looking for new materials, new technologies and new ways to build for the future, with the environment in mind. 
"Architects are younger and more in tune with what's happening to the planet and our role in it. They feel a responsibility. Alumasc want to cater to this, by ensuring we can offer products that serve an environmental purpose as well as quality waterproofing, etc."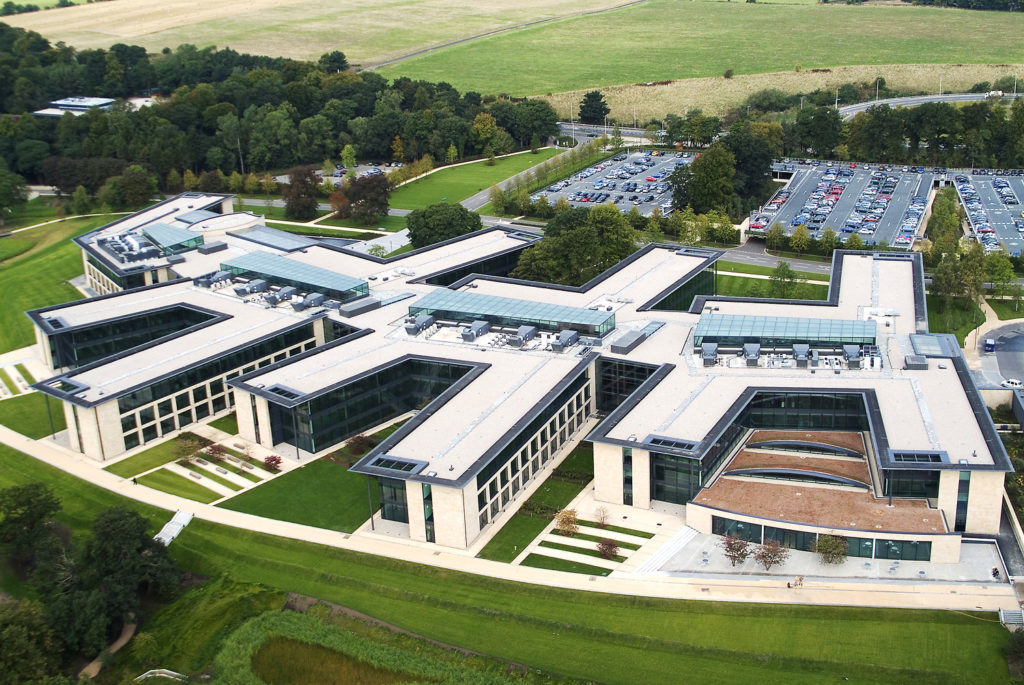 Looking to the future, Craig thinks there will be scope for Alumasc to make further in-roads into blue roofs, which are predominantly designed to attenuate rainwater, and green roofs, where a substrate and plant life are installed over waterproofing. Significantly, Alumasc own Blackdown Greenroofs, a specialist in the supply, installation and maintenance of green roof systems, balcony finishes and podium landscaping solutions. 
"We have some very substantial projects coming up along the River Clyde which are looking to explore their option in blue and green roofs," he explained. "The idea is that the blue roof will capture a certain amount of cubic metres of water and slowly discharge it – a very competitive way of holding back floodwater. Water can also be stored for filtering and then used again within the building, for example for air conditioning units or toilets.
"It's probably one of the greenest solutions we offer. There's a lot of confusion out there as to what a blue roof is. You can have a blue roof and a green roof on the same roof: the blue roof is the capability of attenuating and slowly discharging the rainwater, while a green roof is the finish. 
"A lot of people get mixed up into thinking that if you're buying environmentally-friendly products, they're going to be really expensive. But they're not, especially when planning for the long term. Within the lifespan of a Derbigum roof, another rooftop could have had two new roofs installed and replaced in succession – which adds up."
Despite political uncertainty and fears of a potential recession, Craig is confident the market for high quality products is thriving, with more clients looking for quality and value rather than settling for the cheapest solutions.
"If you want to sell cheap products, the market is really competitive, and you've really got to fight for every order. We're not in that market. We're seeing a healthy growth because we're engaging differently, and more so at architect, direct-to-client, building surveyor or local authority level, where price is based on meeting the need to set an example. Furthermore, as we move into more environmentally tailored products, the competition becomes even narrower. I feel that the wider industry is beginning to recognise Alumasc as the brand for both quality and environmentally conscious products."
Currently, Alumasc works with around 20 approved roofing contractors in Scotland. Emphasising recent growth, this figure amassed to just five when Craig first joined the business. "We sell our products directly to some of the best roofing companies and contractors in Scotland, who will use our products correctly and deliver a service to match the quality of the product. It's our duty to protect the image of the brand, after all!"
As well as Craig, technical services manager Liam Jackson is also based in Scotland, operating out of Glasgow. "It's all about mitigating the risks and making sure the client is getting value for money," Craig continued. "When Liam and I are on site walking across new roofs being laid, we're consistently seeing the work in progress at every stage, so we've got true expertise in delivering the best results. We get zero failures in Scotland and across the UK because we have extremely efficient, technical people keeping an eye out and looking after the client's money. You only get repetitive sales if every job has yielded positive results."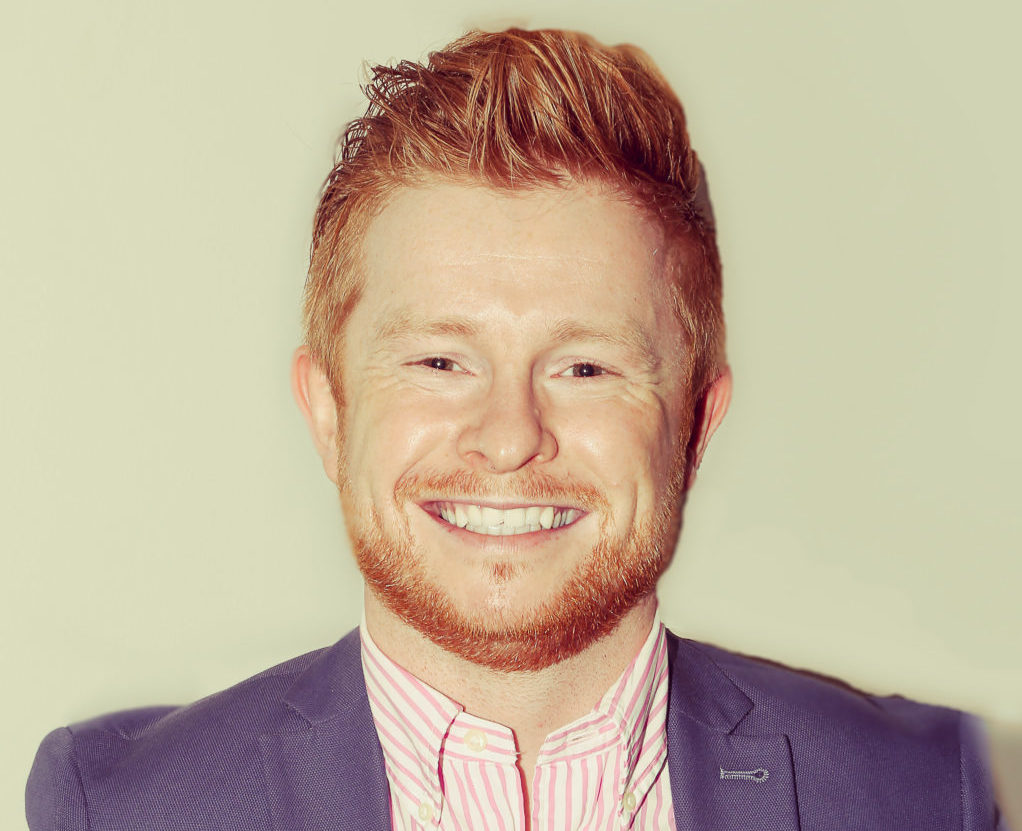 Alumasc may be UK-based, but its brands reach around the globe, with products tailored for many different climates and use applications. 
"Globally, Derbigum is in nearly every country in the world, from the Americas, all the way to Australia and into Africa," Craig said. "A high-profile project example is the UN building in Denmark, which was completed last year and has a Derbigum roof that uses solar-reflective technology and is crude oil free. As architects around Europe have seen projects such as this one, on prominent buildings, it has created a rippling, global interest. Personally, I've recently specified six jobs for Derbigum in Dubai through Edinburgh-based architects."