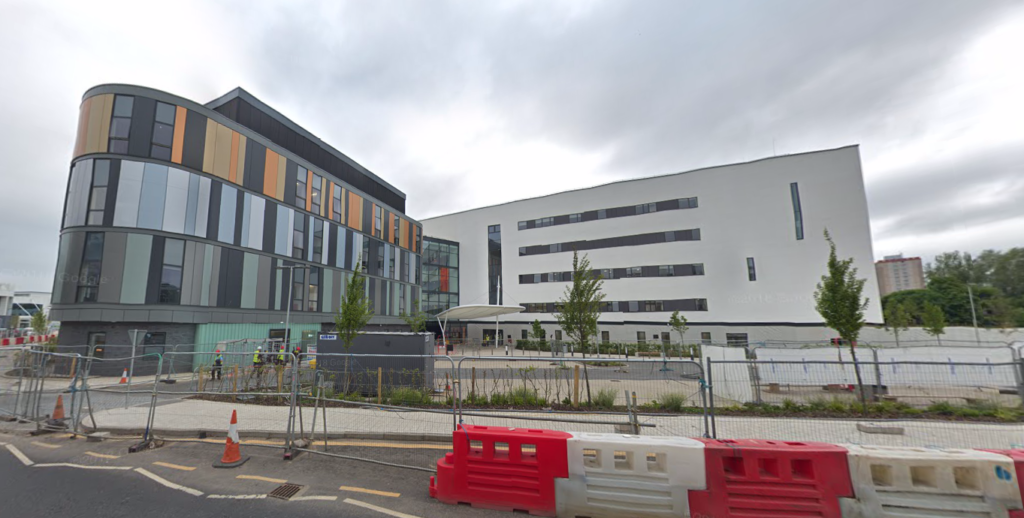 DESPITE being in plans for 14 years, Edinburgh's new hospital for children and young people still has no known opening date and some have even warned that it may have to be demolished.
Audit Scotland figures show that the project is currently £80 million over the original deal agreed with consortium IHSL. On top of this, the BBC reported that an £11.6 million figure was given to the consortium to end a dispute over construction standards on the site.
Earlier this month a Unison trade union officer, Tom Watterson, warned that the drainage system poses an immense risk to the building, with the suggestion that it could lead to the eventual demolition of the facility – due to how problematic rectifying an already built upon underground drainage system would be.
In 2005, NHS Lothian began developing plans to move the Royal Hospital for Sick Children from its current site in Sciennes, near the city centre, to Little France in the suburbs of the capital. A longing for facilities in line with modern technologies was the major reason for the build of a new hospital, with the original facility being in operation since 1895.
Consortium, Integrated Health Solutions Lothian (IHSL), was chosen as the preferred bidder to design, build, finance and maintain the hospital.
August 2016 saw the announcement that the scheduled opening of the hospital the following year would be delayed, and instead it wouldn't be until 2018 that the ribbon would be cut. The reasoning for delays was put down to The Dunne Group entering administration and JB Brickwork entering provisional liquidation. Both firms were working on the project.
Fast forward to the present day and there is still no real idea on when the hospital will open – July 9 of this year was another date given, but that never materialised after the ventilation system in the critical area fell short of national standards.
So sure of July being the eventual opening date, local schoolchildren were given tours of the fully furnished and kitted out communal areas in late June, whilst long-term patients spoke of their excitement of using the entertainment systems in the new facility.
It remains to be seen when the hospital will be opened, or whether it will be at all.