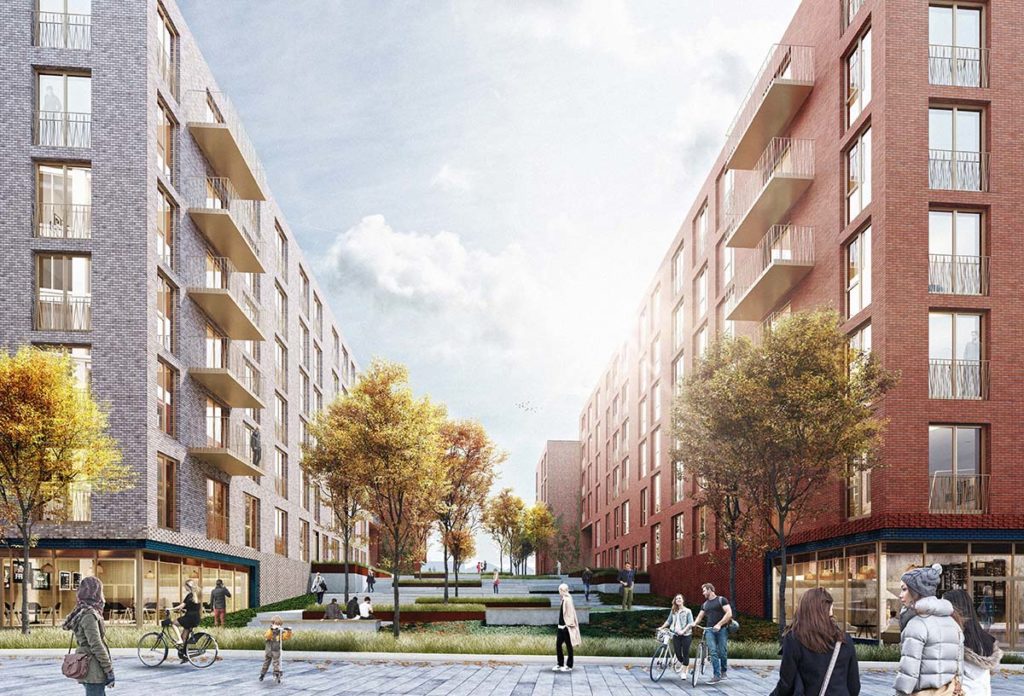 PLANNING permission has been granted for a new canal side development in Edinburgh, comprising 234 new homes for rent and six commercial units.
New Fountainbridge has been shaped around a network of streets, private courtyards and garden spaces. The homes will include duplex and single-storey apartments, penthouses with roof terraces and three-storey townhouses.
The development has been designed to be pedestrian and cycle-friendly, with car parking spaces outnumbered by almost 6:1 by 528 cycle spaces.
The initiative involves 58 affordable homes, which will be financed and managed by the developer, Vastint Hospitality.
Chris Jetten, development manager for Vastint Hospitality said, "We worked hard with the design team, architects 3DReid and other consultants for almost three years and it is great to have the entire development consented now. Vastint is intending to hold the assets long-term, and our overarching objective is to create a high quality and lively place where people can live, work and enjoy their free time."