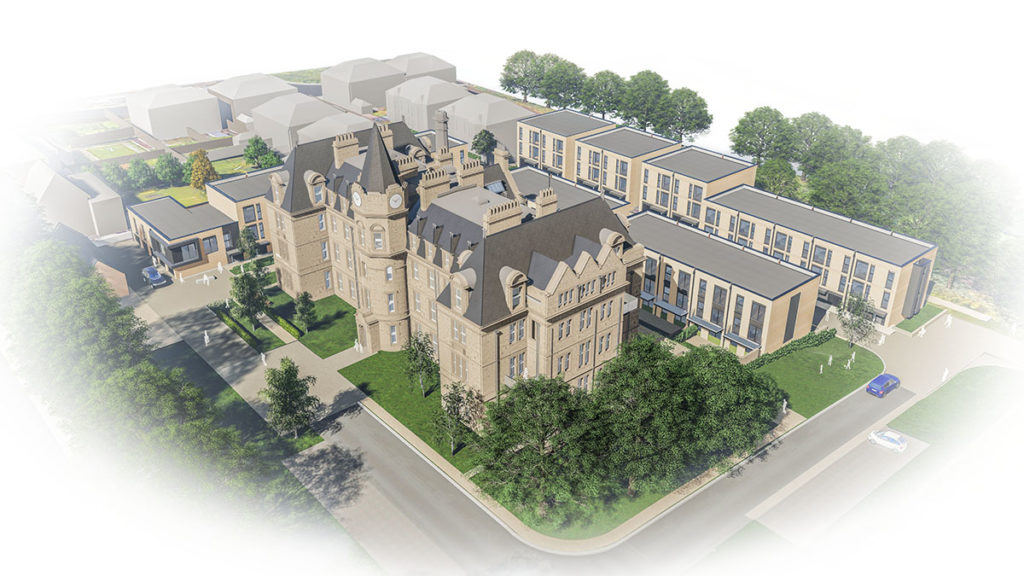 HOUSEBUILDER CALA Homes has been given the green light to redevelop the site of Edinburgh's former Royal Blind School at Craigmillar Park.
The original C listed Victorian school building has been empty since it closed in 2014. The site is set to be transformed with the delivery of 49 new homes.
Plans were initially submitted by CALA in December 2018 but were later revised following community consultation to reduce building heights, reconfigure key blocks and change some of the materials.
CALA explained that more recent extensions to the old school building and some surrounding buildings will be demolished, which will allow for 'carefully considered' new-build homes, with design and materials 'appropriate' for new development within Craigmillar Park Conservation Area.
Craig Lynes, land director with CALA Homes (East) explained, "We've worked closely with neighbours over the past three years to ensure we create a site that brings benefit to the local area. Naturally, we're thrilled that our plans for this important building have been approved and we're looking forward to returning the Royal Blind School back to its former glory.
"We've carefully considered our proposals so that we can create a development which quickly becomes part of the fabric and adds to the area. It's been crucial to us to engage with members of the local community through a series of events and amend our plans following feedback and we're pleased that this flexible approach has been appreciated by local people and city planners."
Currently, the site comprises the vacant school building, swimming pool, Royal Braille Press and a bungalow. CALA intends to create 21 apartments within the school building, a new build flat over the garage, the refurbishment of the gatehouse and 26 new townhouses.