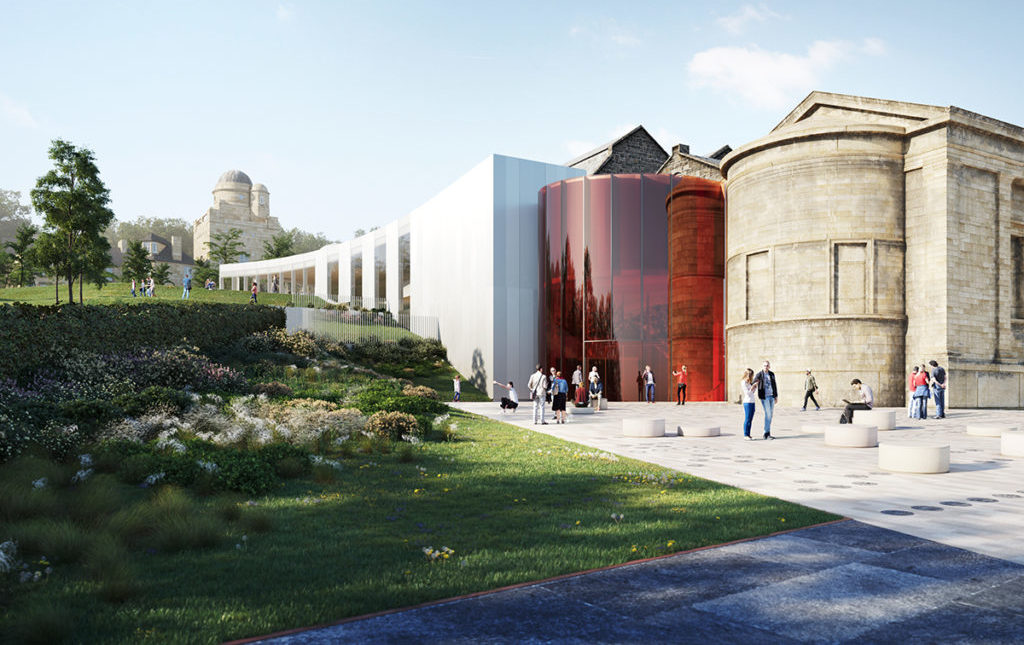 THE first images have been released showing how Paisley Museum will be transformed in a £42 million project.
Architects AL_A are behind design plans for the venue, which is scheduled to reopen in 2022 and has been tipped to almost quadruple visitor numbers.
Plans to reinvigorate the museum include: an entrance courtyard and  red glazed entrance hall; a new wing to the west of the existing building providing step-free access through the museum up to the Coats Observatory; an outdoor garden, creating a new public space for the town; and  internal renovations to improve accessibility and circulation, deliver international environmental standards for gallery spaces and allow the museum to more than double the number of objects on display to 1,200.
The project is expected to create a £79 million boost for the local economy over 30 years, with 138 jobs supported during the construction process.
Amanda Levete, principal of AL_A said, "The brief for Paisley Museum is one of the most radical I've encountered. Paisley has a proud industrial past and a history of innovation and radical thinking. We have embedded this into our design to create an extraordinary place for the community of Paisley."
Councillor Lisa-Marie Hughes, chair of Renfrewshire Leisure added, "Few places of Paisley's size can claim such global impact – the town created a global fashion icon, was once the centre of the world's textile industry, and Paisley people have shaped the world for centuries with their creativity. The reopened museum will celebrate all of that and more, by using Paisley's outstanding collections to retell the stories of those people, and give the world a reason to come back to Paisley."