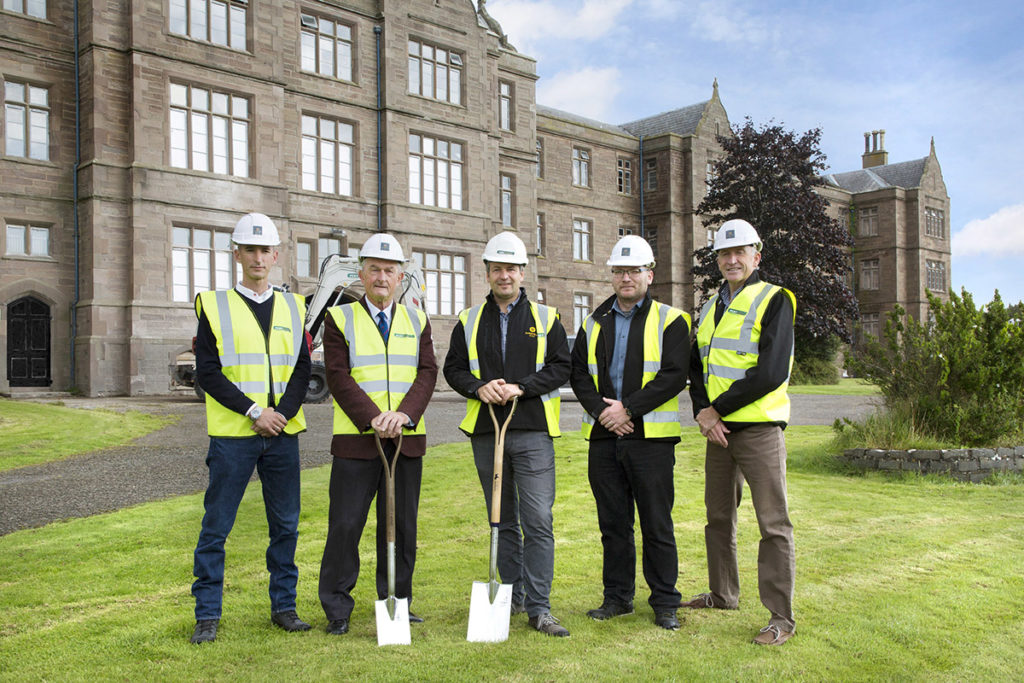 THE £100 million redevelopment of the site of the former Royal Hospital and surrounding estate at Sunnyside, near Montrose, is underway.
More than 450 homes are being constructed at the location of what was once Scotland's first public asylum.
The project is being undertaken by Sunnyside Estates, a joint venture between local firm Pert-Bruce Construction and Edinburgh-based FM Group.
The former hospital building is being refurbished into luxury apartments and town homes and will form the centrepiece of Sunnyside Estate. In addition, two new built areas for family homes will be constructed.
The project has been tipped create around 50 local jobs over the next ten years.
Craig Bruce from Pert Bruce Construction said, "As a local, family company we look forward to delivering a high-quality residential development, transforming this magnificent site and ensuring that it will once again be prominent in the local community. We are passionate about building quality developments that preserve our country's heritage. In this context we worked closely with the local community and planners to develop proposals that maintain the history and heritage of the former hospital and natural environment along with consideration to both existing and new communities."
Robert Croll from FM Group added, "We are very proud to be bringing luxury apartments in this historic listed building onto the market as well as family homes in the estate grounds. Given the uniqueness of the estate it will undoubtedly be in extremely high demand, delivering a desirable and sustainable place for those living here. We look forward to welcoming people here to view what Sunnyside Estate has to offer."