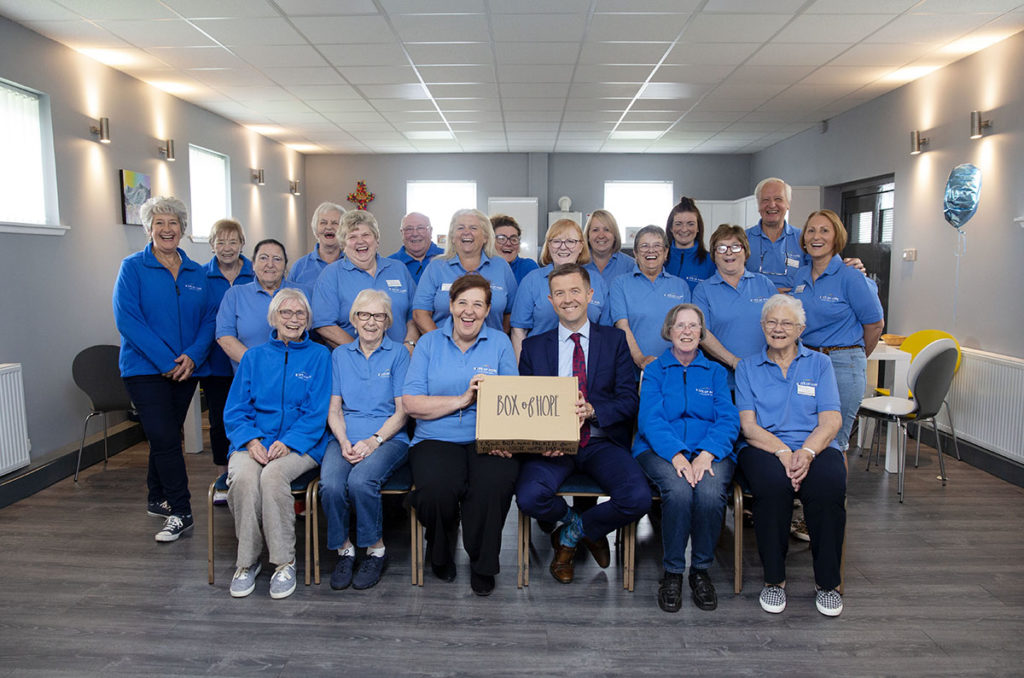 A Renfrewshire-based cancer support group has been awarded funding from CALA Homes' (West) community bursary scheme.
Rays of Hope offers help and support to locals with cancer and their loved ones. The group organises social outings and psychotherapy, and runs a range of activities including creative writing, scrapbooking and cookery.
The £750 of funding from CALA Homes (West) will go towards purchasing and delivering 'Boxes of Hope' to newly diagnosed breast cancer patients undergoing treatment at Paisley's Royal Alexandra Hospital.
Rays of Hope began making up the boxes after surveying group members on the items they considered 'essential' to helping them get through their treatment. As well as a personalised message and card from a member of the group, each box contains toiletries, earphones, bed socks, mindfulness books, colouring books and pencils, puzzles, re-usable water bottles, tissues and eye gel.
Linda O'Malley, who leads the group, said, "The donation from CALA Homes (West) means the world to us, and we cannot thank them enough for their generosity. This money will go a long way in terms of ensuring we can continue providing three Boxes of Hope per week to newly-diagnosed breast cancer patients at our local hospital. The boxes mean so much to the patients as they embark on a difficult period in their lives. It's a way for us to reach out and offer support, as well as giving them some of the more practical, essential items that we know, from our own experiences, they will need throughout their treatment. The feedback on the boxes has been fantastic, and we know that each and every one funded by CALA will be more than appreciated."
David Wilkes, surveying manager at CALA Homes (West) added, "It was wonderful to meet Linda and the rest of the group at Rays of Hope. The work they do is absolutely incredible, and they create such a warm, welcoming and upbeat environment for people going through a very difficult time. The Boxes of Hope are very special, and I am delighted that with our help even more patients will receive a little ray of hope to help see them through their diagnosis and treatment."