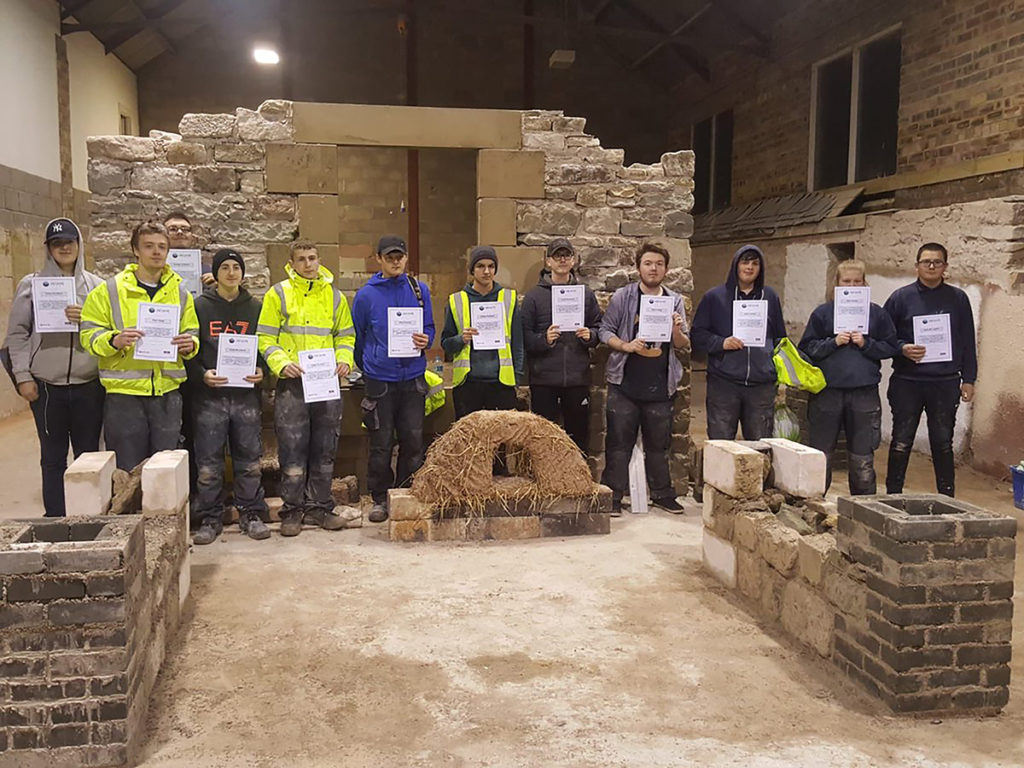 MORE than 80 masonry students gained qualifications at the Scottish Lime Centre Trust (SLCT) whilst restoring Belleisle Park walled garden as part of college course work.
Morrison Construction contributed funding for the project in partnership with Ayrshire College, who were approached by South Ayrshire College about restoring the garden.
In order to gain a qualification in Scottish Qualification Association (SQA) recognised Conservation of Masonry, students must study at SLCT before being assessed on traditional skills including lime mortar repair.  In June, the third class of 14 students completed the full-time introduction of Masonry Repair Course after six months of study.
A further 48 students contributed to the restoration efforts of the walled garden, after they attended a one-day Lime Pointing course at the SLCT.
Caitlin Quinn, community skills manager at Morrison Construction said, "We are proud this initiative with Ayrshire College and South Ayrshire College has led to more than 80 students gaining skills and qualifications over the past 18 months positively impacting on their future careers. The students who completed this course have created their own legacy by restoring this beautiful eighteenth-century walled garden for their community.
"It was fantastic to learn some students who have completed the six-month course are pursuing careers in this trade or have secured a stonemason apprenticeship."
Cameron Bell, head of construction technology, trades, motor vehicle and horticulture at Ayrshire College added, "Ayrshire College is always very keen to assist with construction projects that will be of benefit to the local community and to our students. When the college was approached by South Ayrshire Council about the work at Belleisle Park, we understood that the size of the project would require us to create a brand-new course, where students would gain a qualification in this area. This would not have been possible without the backing of Morrison Construction.
"Our partnership with South Ayrshire Council and Morrison Construction has proved to be an incredible success, as evidenced by the fact that so many students have gained SQA qualifications and moved into employment."
Ayrshire College is now developing a one-year masonry course, after the success and high attendance rates of all the masonry courses.