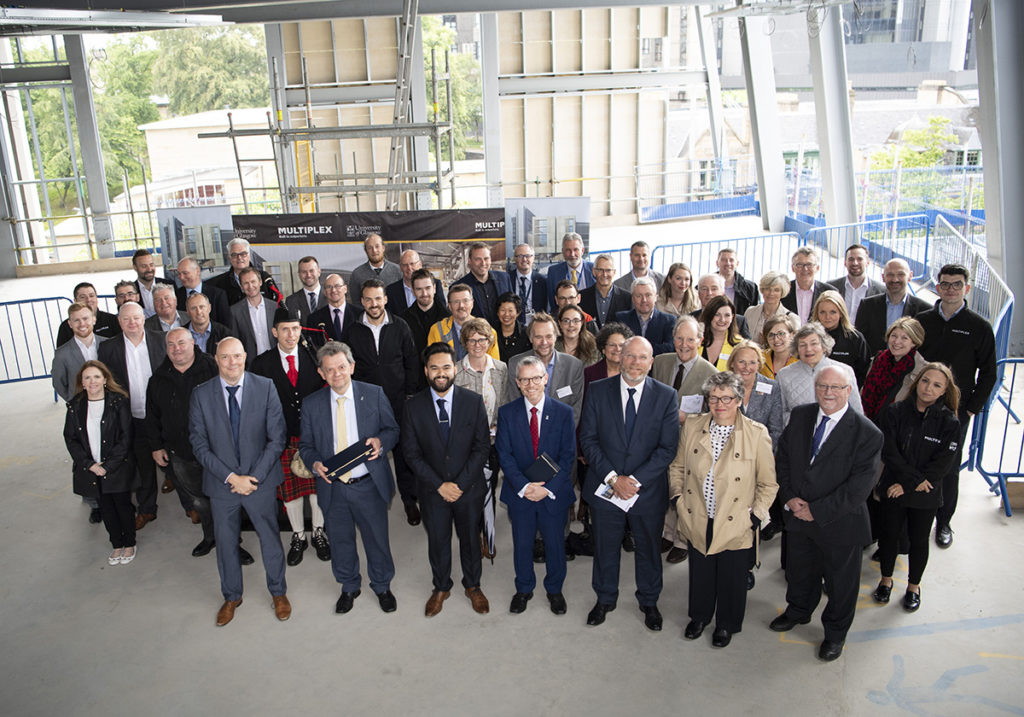 HLM Architects recently attended a topping out event at the James McCune Smith Learning Hub at the University of Glasgow.
The ceremony marked a major milestone for the £90.6 million project, located on University Avenue. HLM created the design for the 16640m2 development, which will provide learning and teaching facilities for over 2,500 students.
Features include a 500-seat lecture theatre, 'technology-enhanced' seminar rooms of various sizes and multi-purpose advanced learning spaces.
This will be the first project to be completed within the University of Glasgow's £1 billion Campus Development programme.
The new building is named after abolitionist and medic James McCune Smith – the first African American to be awarded a medical degree, receiving an MD from the University of Glasgow in 1837.
Patrick Clark, project lead consultant at HLM Architects said, "It has been a privilege to lead the design process on the James McCune Smith Learning Hub at the University of Glasgow. We listened to the ambitions of the University and were truly inspired by the user-group consultations; the research we gathered on the student experience was critical to our meaningful design approach. Our aim has been to develop a environment that is open, enjoyable and accessible for all, striving towards a world-leading educational facility for a world-changing university."