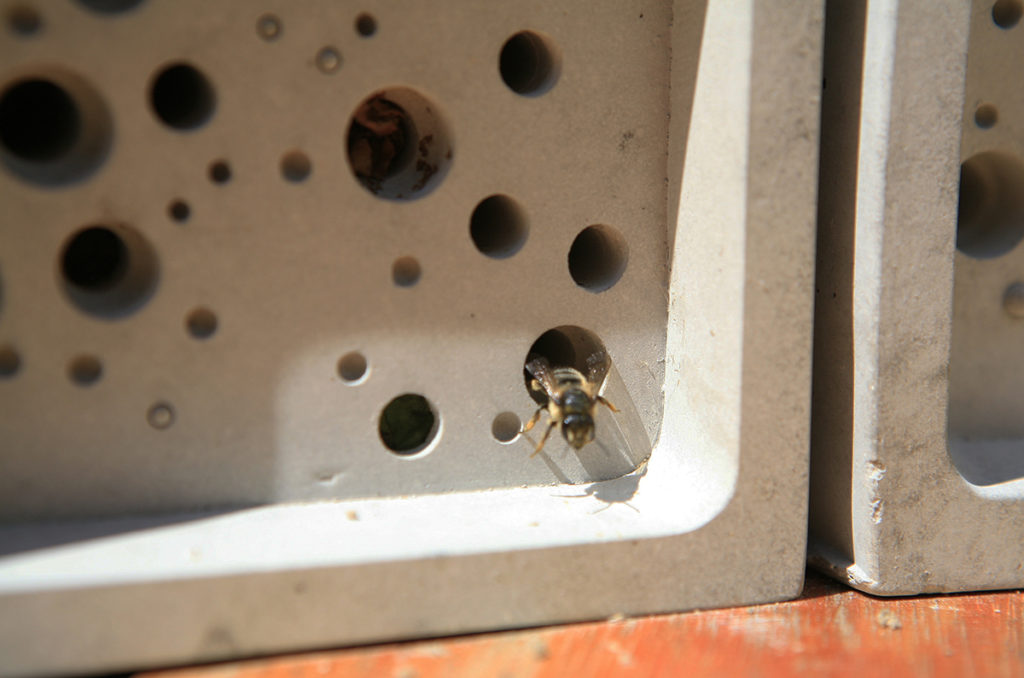 LOVELL has announced it will give away a free bee nesting block to anyone who reserves a new home at one of its developments in Fife next week.
The move, in support of the Bumblebee Conservation Trust, is aimed at encouraging people to help nature and install a Bee Brick in their garden.
The Bee Brick provides a nesting site for solitary bees such as the red mason and leafcutter bees. Solitary bees have no queen or honey to protect, meaning they are non-aggressive and don't sting.
Bee Brick is described as solid at the back and featuring moulded cavities where the bees will lay their eggs, sealing the entrance with mud or chewed up vegetation.
Solitary bees are facing a decline in numbers due to disease, a rise in chemical use and habitat loss.
Gemma Tovey, sustainability co-ordinator for Lovell said, "As a responsible developer we are committed to helping to improve the areas in which we build for the benefit of whole community and this includes the local wildlife too. The Bee Brick is a really stylish addition to any garden and we hope that this campaign will help raise awareness of plight of these important pollinators and inspire homeowners to consider making their gardens more wildlife friendly."