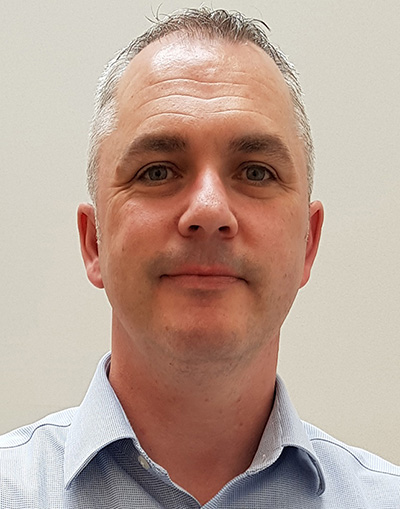 By Stephen Herriot, head of operations at PfH Scotland
LIFE can be tough for SME capital works and maintenance contractors. Typically, they struggle to win contracts via competitive tender exercises or to secure places on procurement frameworks. In many cases, their best chance of winning work is as a subcontractor to a national or regional prime contractor.
However, SME contractors often complain of being squeezed by the prime contractor which takes its profit and management fees up front and then expects the SME subcontractor to fulfil all contract requirements – and to take the works risk – within the abated fee.
The list of challenges facing the SME contractor doesn't stop there. Recent research by the Federation of Small Businesses found that SME contractors commonly suffer from the same chronic issues:
lack of awareness of opportunities
problems meeting minimum tender requirements
cost burden and capacity issues in meeting accreditation/regulatory requirements
late payment – cashflow difficulties can increase likelihood of SME business failure
retrospective discounting by prime contractors (often linked to quid-pro-quo of prompt/advance payment)
digital capacity and capability
recruitment where local skills base is weak
lack of capital or human resources for innovation or to respond to market disruption
These difficulties restrict SME contractor growth and productivity and impact on viability.  When prime contractors go bust, their subcontractors can be forced into liquidation. A recent report by accountancy firm Moore Stephens found that 780 UK construction companies fell into insolvency as a result of the failure of Carillion in January 2018 – then the UK's second biggest construction company. In Scotland, 202 construction companies entered insolvency during 2018, a 33% rise on the previous year which may be in large part attributable to the impact on subcontractors of Carillion's collapse.
There is increasing focus amongst local authorities and housing associations on the need to stimulate the SME contractor market, recognising the role that SME contractors play in the local economy by creating jobs, generating local spend from wages and pensions and enhancing the local skills-base.
From a commercial perspective, the delivery strategy of national and regional maintenance contractors is highly dependent upon subcontracting to local SME's. This both reduces the prime contractor's overhead and gives it greater flexibility in bidding for work. Of course, it also increases the prime contractor's risk. If the SME doesn't perform or goes into liquidation, the prime contractor faces contract default and reputational damage. This is a risk that larger contractors seem willing to take – so they too have a major interest in a healthy SME contractor market.
As everyone is now aware, an ageing construction workforce is reflected in an increasing labour and skills shortage, likely to be exacerbated by Brexit. One step in mitigating that risk is to support and stimulate SME contractor growth. And one solution being promoted by government is greater deployment of dynamic purchasing systems (DPS) for public procurement.
A Dynamic Purchasing System (DPS) is an electronic platform used by a Contracting Authority (buyer) to purchase commonly used goods, works or services. Unlike a traditional framework, suppliers can apply to join at any time. It is an 'open market' solution designed to provide buyers with access to a pool of pre-qualified suppliers with reduced timeframes for call-off.
Reflecting concerns amongst clients and contractors, PfH Scotland has announced the launch of two dynamic purchasing systems (DPS), one covering capital works and the other compliance services. Whilst in no way a silver bullet, nor presaging the 'death' of the framework agreement model, PfH Scotland's DPS model is a radical and innovative strategic intervention in the market.
The adaptability of the DPS means new suppliers and contractors can apply to join at any point during its lifetime, ensuring the supplier pool remains relevant, competitive and varied – essential in achieving value for money and mitigating risk.
The application process is a single stage exercise that requires the contractor to demonstrate that they meet the required minimum standards. Once appointed to the DPS, contractors will have visibility of work packages being advertised within their geographic regions and will have the ability to submit bids for works within their given specialisms.
From an SME perspective this should be very helpful. If SME's fail initial entry requirements to the DPS, they can re-apply at any time. Contractor access to a DPS is free and the reduction in the tender administration will be welcomed by SME contractors.
The burden of the initial sourcing, vetting and monitoring of SME (and indeed all) contractors falls on the procurement body offering the DPS, providing an additional layer of assurance.
DPS is an ideal procurement solution for a variety of key spend areas with regional and varied supply options. For that reason, RSL clients and prime and SME contractors should take a closer look at how the DPS model can potentially benefit them.