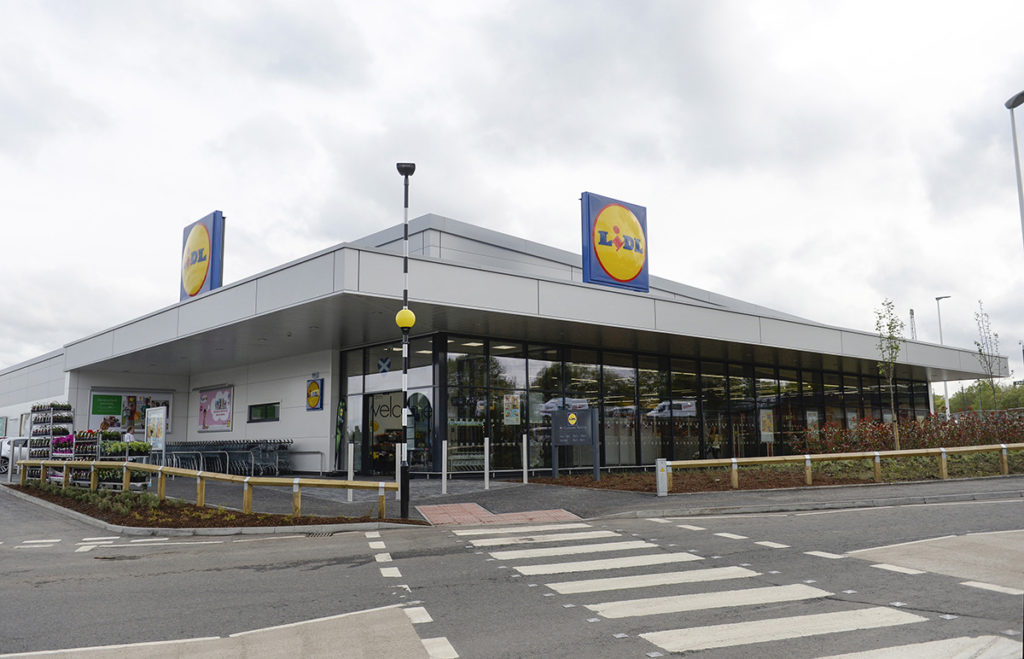 LIDL has announced plans to open 12 new stores across Scotland, whilst regenerating eight existing stores over the next three years.
Having recently opened a new store in Paisley, construction has already begun to bring the supermarket to Dumbarton, Dundee, East Kilbride, Cowdenbeath and Larkhall.
A number of current stores will be enhanced either through extensions or relocations to other sites. The Alloa and Bathgate stores will be relocated, having served their local areas from 1995 and 1999 respectively.
Lidl also expects its new warehouse in Eurocentral Scotland, North Lanarkshire, to be in full operation by November. The 58,000 square metre distribution centre will be the largest in Britain.
Ross Millar, Lidl's regional director for Scotland, said, "Since opening our very first store in Scotland 25 years ago, we've opened our doors to towns and cities across the country, employing more than 2,200 people. We're incredibly excited by our ambitious growth plans, and in particular the opening of our 100th store next year, which reinforces our commitment to creating new jobs and providing communities with quality produce at prices that are affordable for everyone."