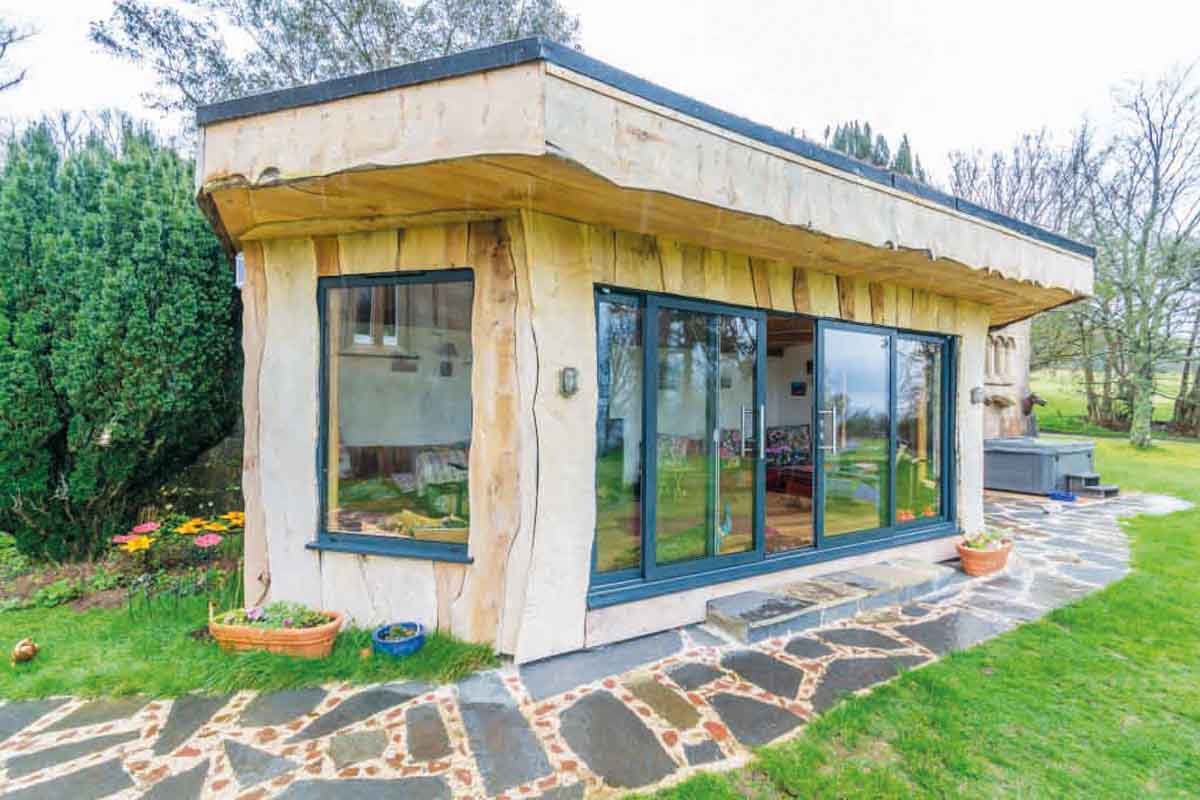 A garden room called the Wizard's House, featuring aluminium doors and windows from Sidey, has brought a spark to the grounds of Knock Castle and Knock Old Castle in Largs.
Knock Castle is a private residence built in 1851. The Knock Old Castle dates back to the 14th century and lay in ruins until recently, when it was transformed into a boutique retreat. 
The garden room was built by Marti McVey, a designer, builder and bespoke furniture maker. 
Sidey manufactured grey aluminium fixed casement windows and aluminium sliding patio doors, described as featuring low-E toughened glass to offer high weather resistance. 
The doors feature two centre sliding doors with two external deadlights, which Sidey explained offers 'wide expanses' of glazing to make the most of the panoramic views. 
The profiles offer U-values as low as 1.2 W/m2K, while the windows are tested to meet performance and security requirements of BS7412 and PAS 24. 
Both Knock Castle and Knock Old Castle are a listed buildings, so the design had to complement the character of the castles and grounds. The use of aluminium glazing, along with the timber structure of the room and its sedum roof helped satisfy this brief.  
Marti McVey said, "The Wizard's House is the second garden room I have built in the grounds of Knock Castle, the first being the Witch's House. It was built to provide a space to enjoy the stunning grounds and views.
"The castles blend the old with the new, and this was reflected in the design of Wizard's House. It's the attention to detail that makes the garden room so special. Along with innovative SIPS panels that help to provide insulation, weather and fire resistance, the Wizard's House includes wood that was reprocessed from trees that had fallen within the grounds in the 2012 storm.
"The windows and doors needed the right appearance, that was suitable for the project while adding essential energy efficiency and durability too. Sidey aluminium windows and doors were so easy to install, making the whole process very simple and the glazing performs well under the harsh weather conditions the grounds face."