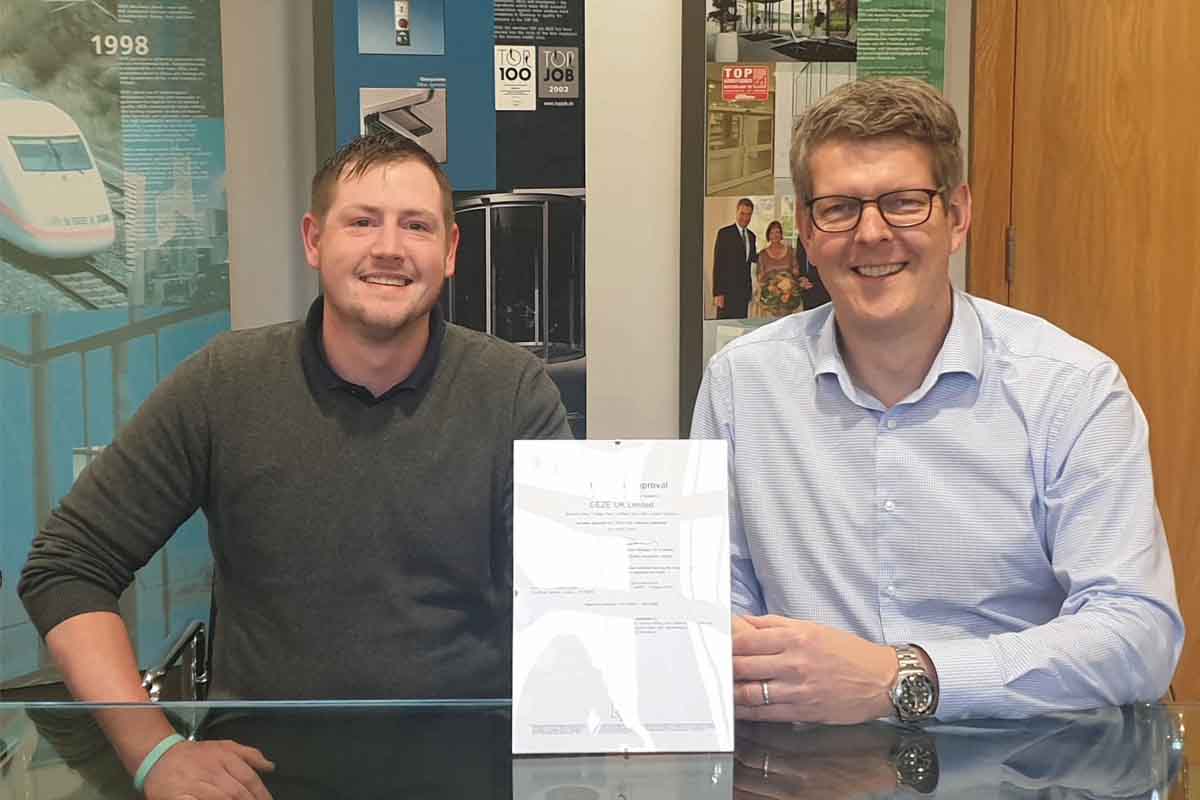 GEZE UK has revealed it has become one of the first companies in the sector to achieve the ISO 45001:2018 accreditation for health and safety.
ISO 45001 is an international standard that requires a management system that uses 'robust and effective' processes for improving work safety in global supply chains.
GEZE UK said the four-stage process presents a 'vigorous certification route' to document the company's efforts towards implementing change and applying checks and balances to ensure that standards are met.
Kaz Spiewakowski, MD of GEZE UK explained, "This is a huge achievement and it should be acknowledged that this was achieved through the efforts, hard work and determination to improve the business by every member of the company."