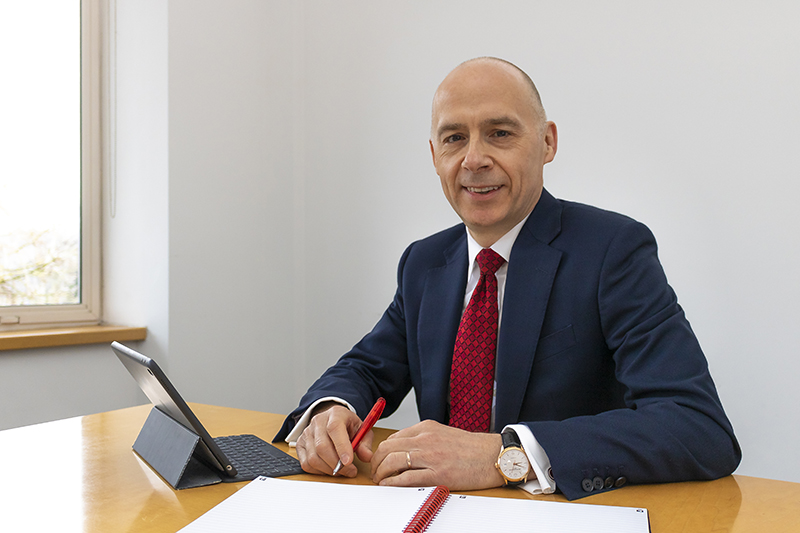 GALLIFORD Try has issued a trading update in which the business confirmed that restructuring of its construction business is now complete and it is refocused on delivering an 'improved future performance'.
The firm reported that the joint venture it was involved in to deliver the Aberdeen Western Peripheral Route (AWPR) continues to negotiate on a 'significant claim' with the client Transport Scotland, and is preparing to pursue this through formal dispute resolution should talks not reach a 'satisfactory conclusion'. 
The group's current order book stands at £2.9 billion, with 88% of revenue for the new financial year secured.
Net debt as of 30 June was £60 million, with average net debt over the year of £187 million.
Galliford Try said its Linden Homes division has maintained its 'good performance'.
Chief executive Graham Prothero said, "The group has continued to perform well, supported by good housing demand. We expect our full year results and average net debt to be in line with previous guidance. 
"We are making strong progress against the operational targets we set out in 2017.  We are reviewing our 2021 volume targets to ensure that growth is controlled, and our gearing is managed. Despite the weaker economic outlook, Linden Homes continues to see robust demand, with operating efficiencies driving strong margins and improving customer satisfaction.
"Partnerships & Regeneration is well on track with its aspirations for exciting growth in both revenue and margins, with some key wins in the period and further good opportunities across the market. We are pleased that the restructure of the construction business is now complete. The business is now firmly focused on its core strengths of regional building operations, together with profitable operations in highways and water, all of which are now performing effectively. I look forward to the next financial year with the appropriate strategic priorities in place across the group."
in relation to the AWPR project, a Transport Scotland spokesperson said, "The cost of the project remains at £745 million. While it is not appropriate to comment in detail on the contractor's claim due to the commercially confidential nature of the discussions regarding it, we can confirm that, to date, Aberdeen Roads Limited has yet to provide sufficient evidence to substantiate its claim."