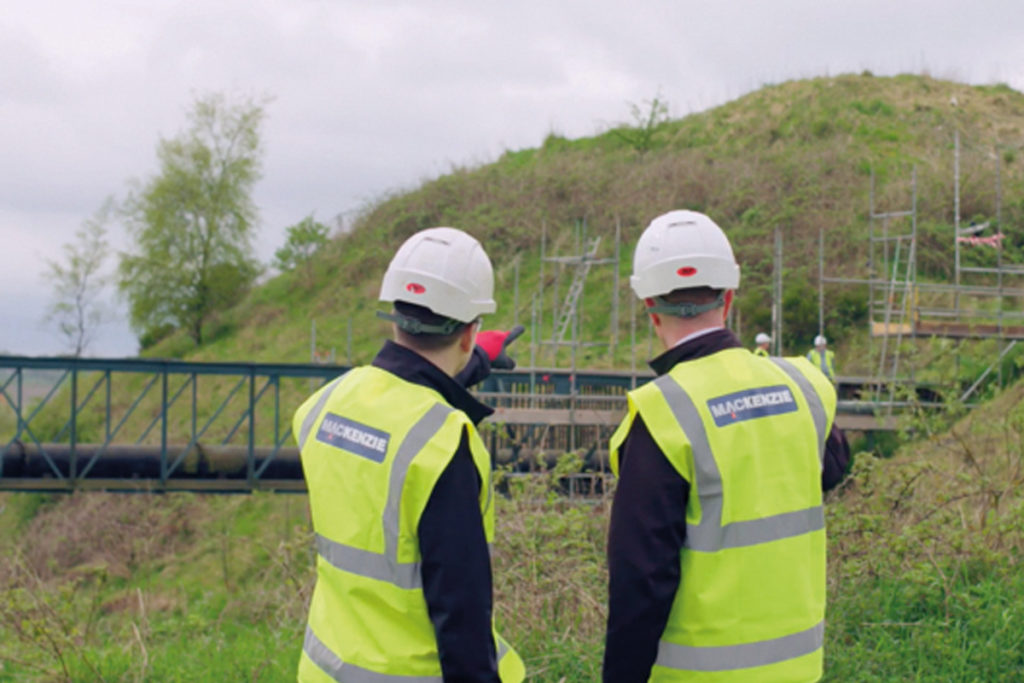 MACKENZIE Construction has launched a new collaborative initiative called 'Strengthening our Foundations', which aims to see the business partner up with other organisations  to share knowledge of industry innovation and methods, and evolve best practice.
MD  Andy Dalrymple explained, "The first two of our collaborative partners, Panton McLeod and Enisca Ltd, offer further opportunity to our collective client base and supply chain. Together, we will foster new and innovative working practices to affect positive change across the water industry."
Panton McLeod chief executive Jim Panton added, "Together, we are able to compound more collective knowledge, as well as tangible benefits on our delivery. Mackenzie Construction are an industry leader who share our values and I am eager to explore what this will enable us to do, as we all move forward together."
Conor King, MD of Enisca Ltd commented, "Our collaboration creates the perfect blend of complementary skills across Civil Engineering and MEICA (mechanical, electrical, instrumentation, control and automation). 
"Our collective capability, knowledge and experience become even more robust and exciting for our clients, and for the wider industry as we move forward together."