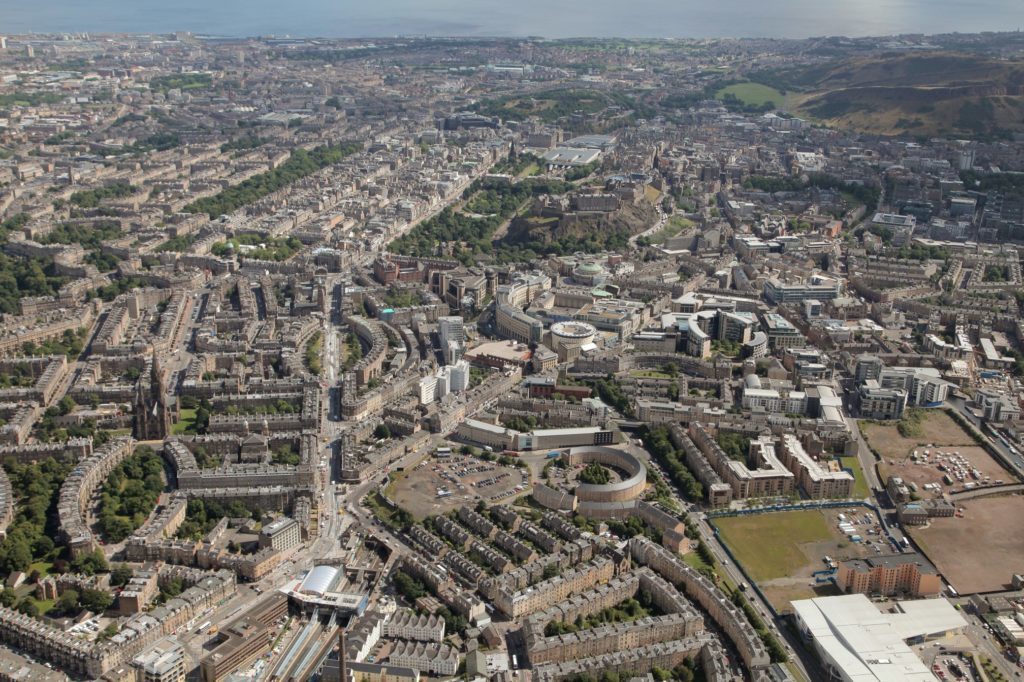 BREXIT-related uncertainty has failed to end a 'robust' demand for office space in Edinburgh, according to new research from Knight Frank.
The commercial property firm revealed there were 500,000 sq. ft. of live named requirements in the capital, most of which was made up by demand for Grade A space. This is more than double the 10-year average annual Grade A take-up of 220,000 sq. ft.
Occupier activity between April and June saw the supply of office space diminish to 'record' lows by the end of Q2 2019. Knight Frank said professional services firms represented the highest share of activity, followed by finance, banking and insurance and the technology, media, and telecommunications sectors.
There is now just 235,000 sq. ft. of Grade A space available in Edinburgh city centre and, while a handful of new developments are under construction, most are already wholly or partially pre-let.
The largest deal of the second quarter was WeWork securing 44,000 sq. ft. at 80 George Street. Knight Frank believes the arrival of the co-working firm could act as a catalyst for similar operators to set up in the city.
Charlotte Swearman, office agency surveyor at Knight Frank Edinburgh said, "In spite of the continuing ambiguity surrounding Brexit, it's been another quarter of robust demand and diminishing supply. In fact, supply is now at record lows and the amount of available Grade A accommodation is just over one year's average take-up. Space is perilously low in the city centre, with little coming on stream in the immediate term.
"Edinburgh's current dynamics have tilted the office market in favour of landlords – our projections indicate prime rents will hit £36 per sq. ft. by the end of the year. While that might be good news for landlords, they will need to adapt to the changing tenant profile in Edinburgh.
"Tech companies have consistently accounted for around 30% of take-up over the past few years and they have quite different requirements to the city's more traditional occupiers: they have an insatiable appetite for flexible terms that allow them to grow and contract. The arrival of WeWork later this year could prove a turning point by intensifying the pressure on landlords to offer new kinds of leases and refurbish their space to reflect the evolving needs of occupiers in Edinburgh."