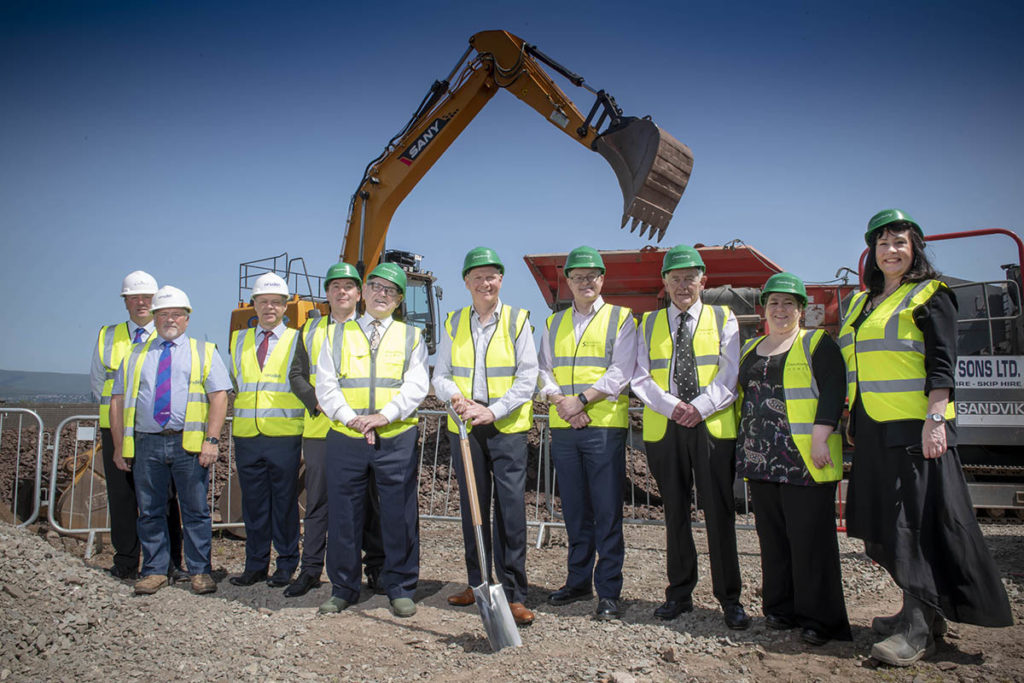 HOUSING provider Sanctuary has started the delivery of 96 'much-needed' new homes for social rent in Inverclyde.
Councillor Michael McCormick, convener of Inverclyde Council's environment & regeneration committee, marked the official start of construction of 44 flats in Mount Pleasant Street, Greenock. The flats will complement 52 homes in Port Glasgow, comprising a mix of houses, flats and cottage flats.
Stuart McMillan MSP joined local councillors to hear about Sanctuary's £13.8 million plans for the area. The projects have been boosted by Scottish Government grant funding of £7.2 million.
Councillor McCormick said, "We are pleased to be involved with Sanctuary's first project in Inverclyde. These homes are an important addition to the area's stock of social housing. Nearly 100 local families will benefit and will be able to access these homes through the Inverclyde Common Housing Register.
"The council is working hard with the Inverclyde Health & Social Care Partnership to ensure older people can live safely and independently in their own homes for as long as possible so it is excellent news that the Port Glasgow development includes amenity flats with facilities like walk-in showers."
David McEvoy, director of Cruden Building added, "We look forward to continuing our strong working relationship with Sanctuary as we deliver these new, much-needed homes across Greenock and Port Glasgow. These high-quality properties will provide residents with warmer homes that have fewer carbon emissions and are cheaper to run. Throughout this build, we will provide a wide range of benefits for the local community – including employment opportunities, schools' initiatives and site-based work experience."
Mount Pleasant Street's 44 flats are due to be completed in August next year.
In Port Glasgow, 24 amenity flats – including 16 with a walk in shower – are being built in Dubbs Road. Lilybank Road will benefit from 12 houses and four cottage flats. Both projects will complete next summer. Work on 12 houses for social rent in Port Glasgow's Broadstone Avenue will begin in September. All 96 homes will be managed by Sanctuary Scotland Housing Association.
Alex Clark, Sanctuary Scotland's vice-chairperson said, "I'm delighted local residents will soon be able to live in new-build Sanctuary homes. The range of affordable properties provided by these projects will improve the lives of dozens of people across Inverclyde."