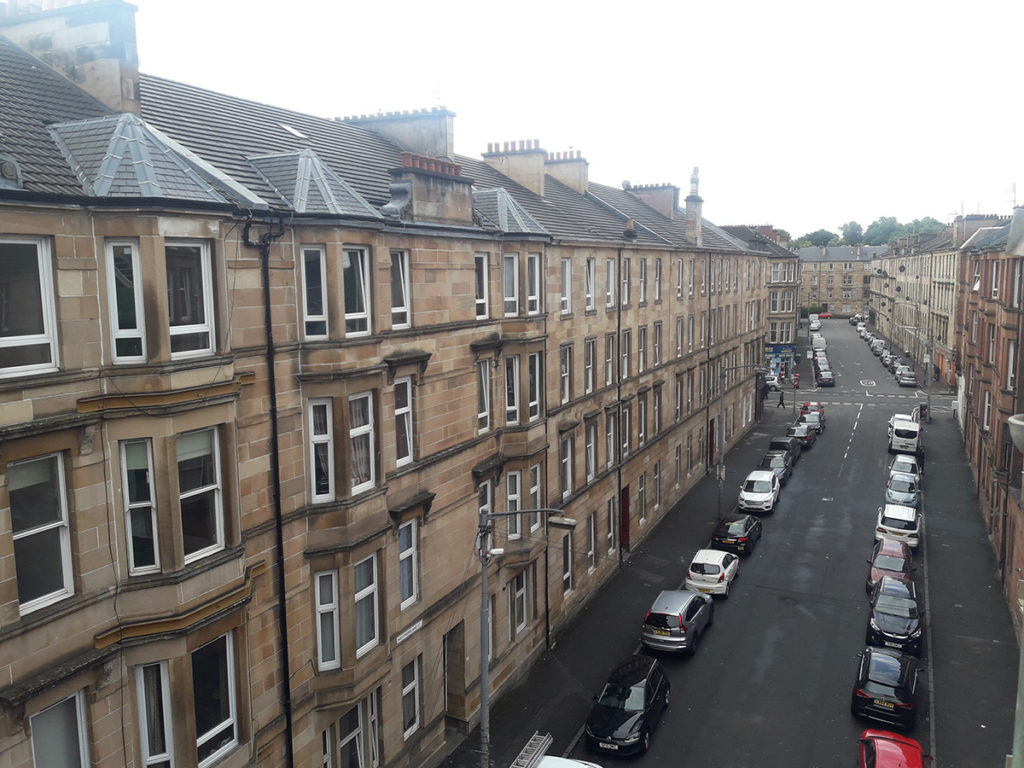 GOVANHILL Housing Association has appointed CCG to carry out tenement repairs that will see up to 16 properties receive internal and external upgrades.
Located at the corner of Westmoreland Street and Bowman Street, the contract is part of the South West Govanhill Acquisition & Repair programme, funded by the Scottish Government and Glasgow City Council.
The Association and CCG have collaborated in the upgrading of over 1,000 properties since 2015. The latest works, to be delivered by CCG's Specialist Building Services (SBS) division, involves stone and roof repairs, installation of new kitchens and bathrooms, full rewiring and plumbing services and internal decoration.
CCG will also install new windows, flat entrance and internal doors, designed and manufactured at the company's' timber manufacturing facility in Cambuslang.
Annie Macfarlane, Govanhill Housing Association chairperson said, "We are making steady progress in improving the condition of sub-standard properties in SW Govanhill and we are, once again, pleased to be able to appoint CCG (Scotland) Ltd for another major works contract. CCG has the necessary experience and quality of workmanship to provide a first class product and deliver more high quality social housing for the community."
CCG MD David Wylie added, "CCG is delighted to be continuing our work with Govanhill Housing Association. This is the second Govanhill HA contract to have commenced this year with a major kitchen replacement contract currently on site. The Westmoreland Street/Bowman Street contract will not be without its challenges, however, our SBS Division is incredibly experienced in this area and I am sure the site team will deliver the contract to the highest quality standard whilst being considerate and respectful to residents and the local community."