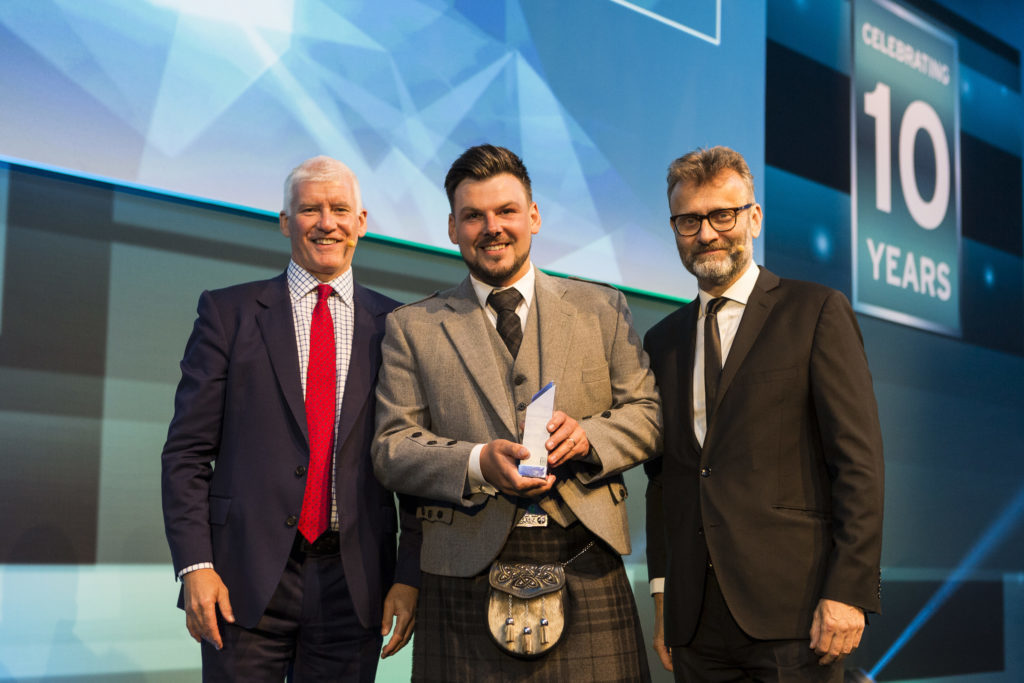 A CALA Homes (West) site manager has won a national health and safety award for his work at a Larbert development.
Billy McCallum won the Best Site in the Large Builder category at the National House Building Council (NHBC) Health & Safety Awards, held recently in Birmingham.
He was recognised for Kinnaird Oaks in Larbert, having already received a Highly Commended Site award earlier in the evening.
Billy said, "To be named a national winner at an industry-leading awards ceremony is a great achievement for myself and the team. The accolade is testament to our commitment to ensuring we create a safe and productive working environment. We had a fantastic night, and cannot thank NHBC enough."
Stuart Hosegood, director of health and safety at CALA added, "We are delighted to see Billy receive well-deserved recognition as one of the UK's top site managers for his commitment to health and safety – which plays a hugely important role in delivering high-quality new homes. Not only is the award an incredible achievement, it is also testament to Billy's skilled leadership in promoting the exceptionally high standards for which CALA is renowned. The award also comes thanks to the constant support and dedication of the wider CALA team and our subcontractors – and to them I would like to extend a special thanks, as well as congratulations to Billy and his team."