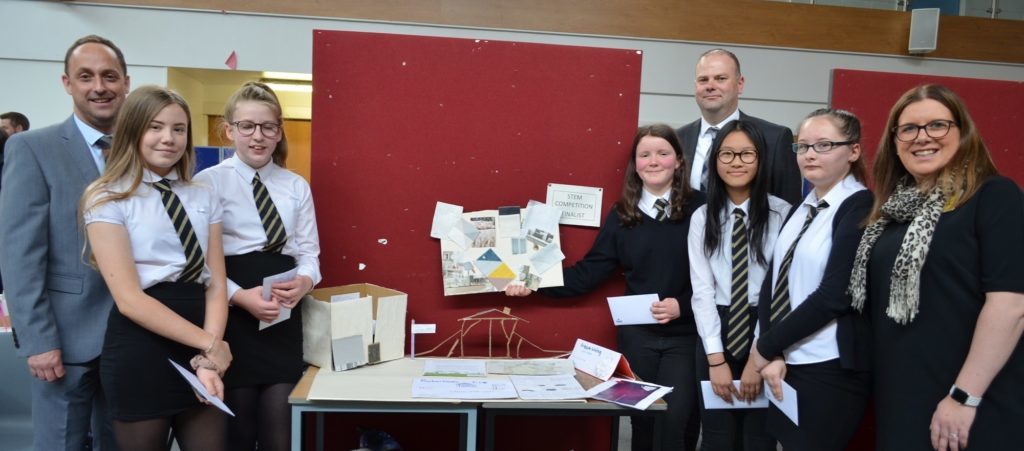 PUPILS from Perth Grammar School recently got a taste of house designing after creating a village of 'homes for the future' as part of an ongoing partnership with Robertson.
Following a series of Science, Technology, Engineering and Mathematics (STEM) classes supported by Robertson and key supply chain partners, the pupils were challenged to design a home, drawing upon skills learned during sessions, which included marketing, interior design, insulation, roof trusses, landscaping and energy efficiency.
The activity is part of Robertson's partnership with the school – a formal agreement which includes a bespoke programme of placement opportunities, mentoring, employment events and skills building.
Fiona Robertson, headteacher at Perth Grammar said, "The S1 pupils worked incredibly hard during this STEM initiative, and it is one of the many successes for our young people and the school  since the launch of our partnership with Robertson in June 2018."
Gemma Gourlay, director of social sustainability for Robertson added, "There's a growing number of specialisms becoming available in the built environment industry, and as we continue to diversify and develop our offering in areas including digital construction, strategic partnerships allow us to work with young people to introduce them to these skills. This was a tremendous programme for the school to undertake but also for Robertson Group to be involved with. For the pupils to consider all the different elements and the lessons they had learned over the year and be able to bring that together was really exciting. The groups did really well in understanding and conceptualising their thoughts and ideas in very creative ways."