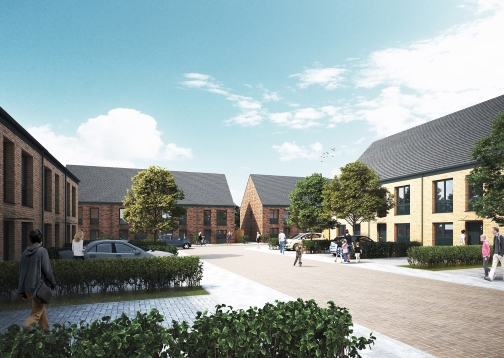 URBAN Union will name 15 of its new housing types at Pennywell Living, north Edinburgh after local legends – and will leave it up to those in the city to decide which past and present prominent figures get the nod.
Pennywell Living forms part of a wider housing regeneration project in partnership with the City of Edinburgh council. To mark the launch of the latest phase of 134 homes at the site, locals have been asked to email in their nominations with the added incentive of being entered into a £100 voucher prize draw for doing so.
Neil McKay, managing director at Urban Union said, "From football legends to famous TV personalities, there's no shortage of familiar faces who can trace their roots to North Edinburgh.
"The area is undergoing significant regeneration – and while that is much needed and brings tremendous benefits, it's also important we celebrate and remember the area's heritage, which is why we've launched this competition."