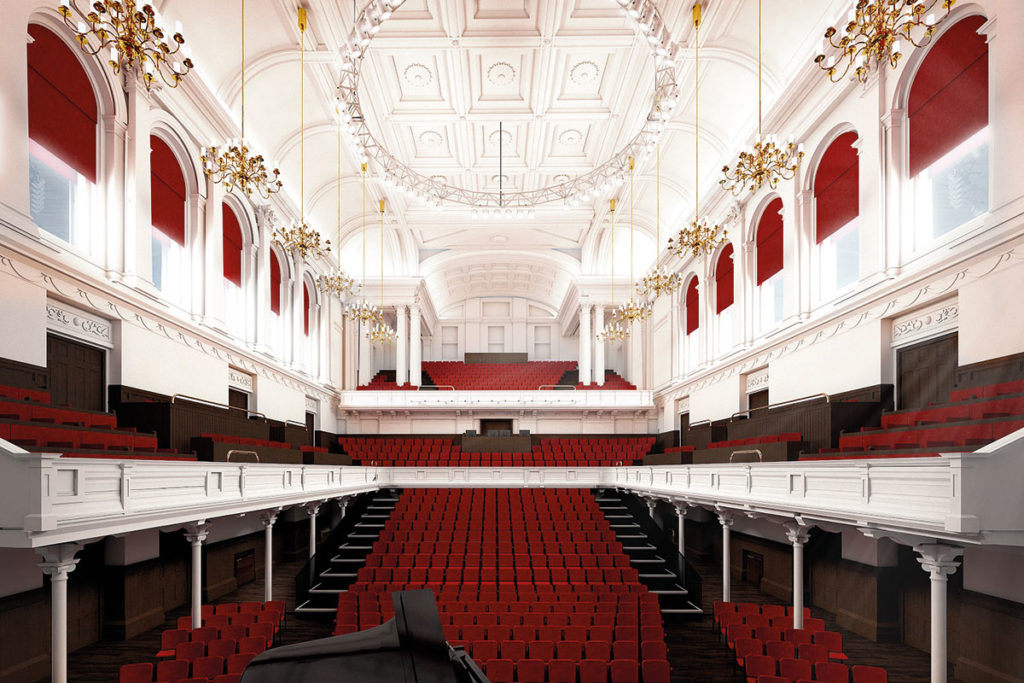 KIER Regional Building Scotland, hub West Scotland and Renfrewshire Council are inviting potential partners to a 'Meet the Buyer' event this week to discover what opportunities are available on the project to transform the historic Paisley Town Hall.
The aim of the project is to turn the venue into a 'top-class' cultural and community destination. Kier said it is keen to extend the firm's base of suppliers and speak to local subcontractors in Renfrewshire. A Meet the Buyer event will be held on Thursday 6 June in Paisley Town Hall from 8.00am to 12.00pm.
Attendees will find out what services and trades are needed to support the restoration project and how they can potentially get involved. Work on the building includes improving the performance facilities and visitor experience, providing new catering and conference facilities, better physical access, and improved mechanical and electrical systems.
Gordon Reid, regional business development manager for Kier in Scotland said, "We are committed to supporting local contractors as we carry out this important heritage project and we look forward to meeting new and existing suppliers and discussing the many construction opportunities available to them, now and in the future."