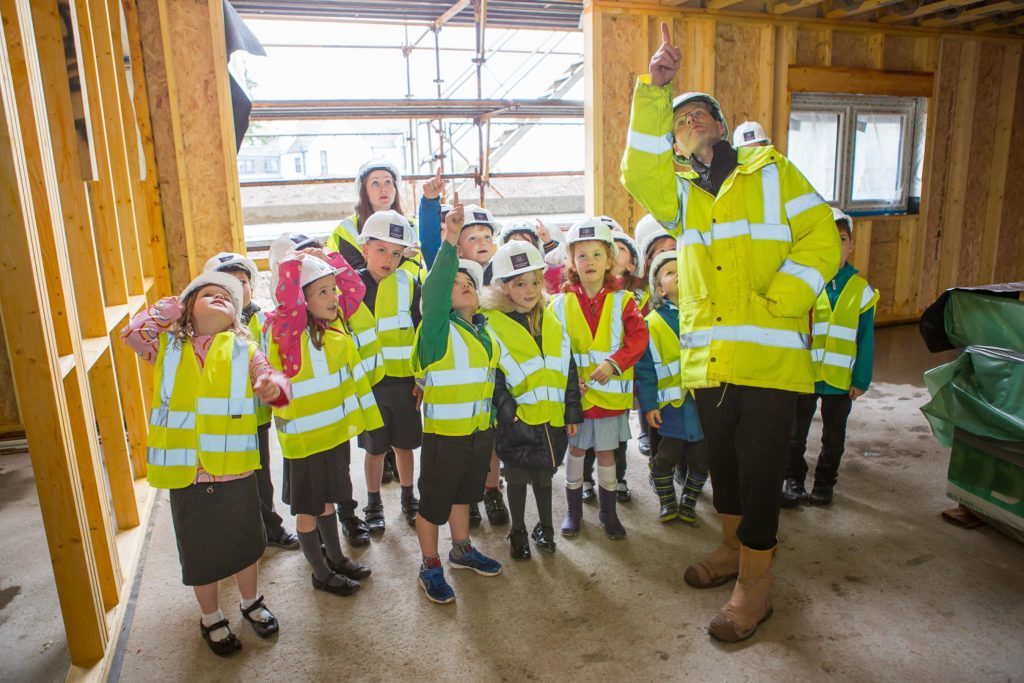 YOUNGSTERS from Killearn Primary recently paid a visit to housebuilder Mactaggart & Mickel's new Buchanan Views development in the village.
The Primary Two pupils and their teacher Nichola Kidd visited the site to help the children learn how new houses are planned and built. They watched bricklayer James Ward build and point a wall, and were shown the timber frame roof structure.
Site manager Jason Starritt said, "They seemed to really enjoy their visit and kept me on my toes with questions such as 'How are bricks made?' and 'What are vents for?' We also discussed the importance of making sure that everyone follows safety procedures and keeps the site nice and tidy."
Buchanan Views comprises 24 three to five-bedroom homes on the western edge of Killearn.