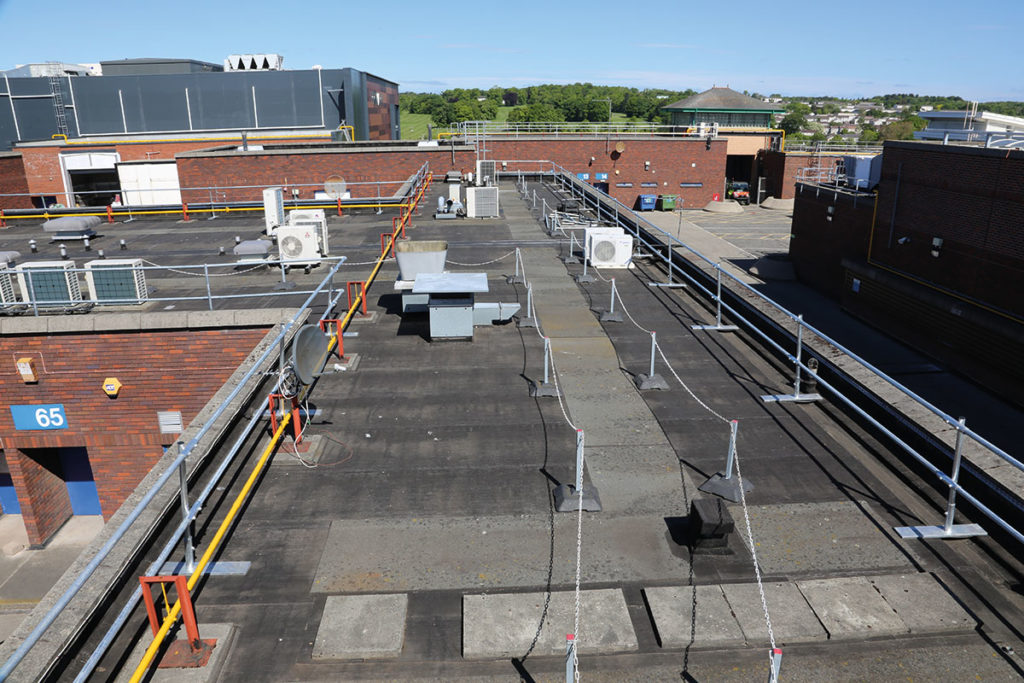 TRAD Safety Systems has supplied and installed 800 linear metres of its new Edgeguard permanent roof edge protection system across ten roofs at shopping and leisure destination The Centre, Livingston. 
TRAD described the Edgeguard system as lighter yet more robust than its predecessor.  It also features fewer components, while its modular design is said to provide improved installation times. 
"Whenever people work on a roof, there is a need for Edgeguard," TRAD said. "This cost-effective guardrail solution that exceeds all health and safety regulations." 
Edgeguard is a freestanding guardrail with an anti-slip rubber mat under the base to ensure there are no adverse effects on the roof surface. TRAD added that the cantilevered design removes the need for 'unsightly' counterbalance weights, with the added benefit of reducing trip hazards. 
The firm also supplied and installed a bespoke step unit on The Centre for access between different roofs.