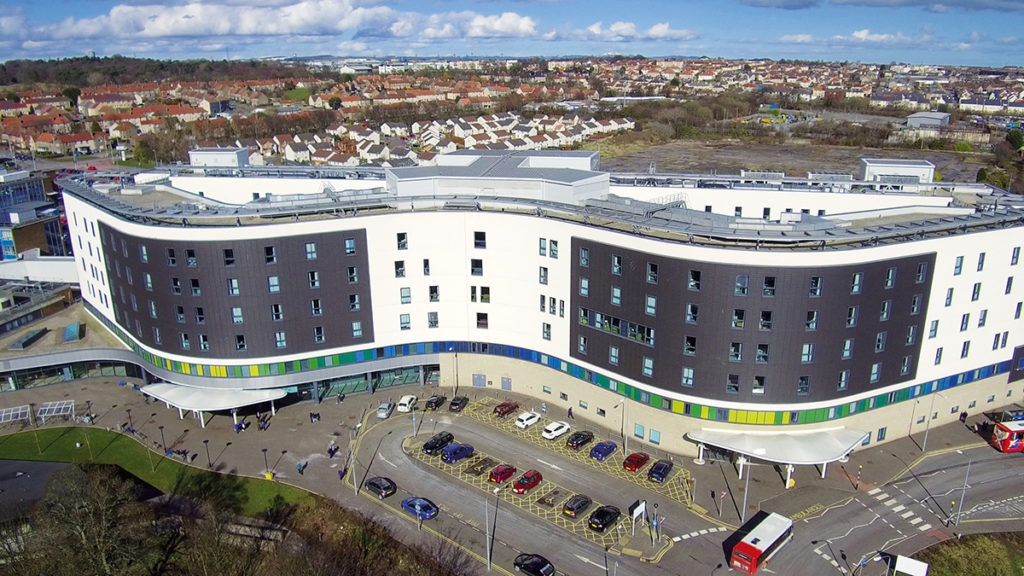 GRAHAM has been selected to become principal supply chain partner for NHS Fife to manage the build of the multi-million pound elective orthopaedic centre on the Victoria Hospital site in Kirkcaldy.
The contractor will now work with NHS Fife to establish a team to deliver the whole project from design through construction.
Carol Potter, NHS Fife director of finance said, "This will be the largest capital project that NHS Fife has undertaken since Phase 3 of the Victoria Hospital in 2012. The Scottish Government has approved the initial agreement submitted by NHS Fife earlier this year. The appointment of GRAHAM as our principal supply chain partner will allow us to develop our design proposals through to a fully costed appraisal, with the supporting business case due for consideration by Scottish Government later this year. We are looking forward to working in partnership with GRAHAM Construction to deliver this transformational project."
Chris MacLeod, framework director for GRAHAM added, "We are privileged to be working with NHS Fife and its stakeholders in the development of the new state-of-the-art elective orthopaedic centre and in equipping it to offer the highest quality of care to the region and beyond for years to come. We look forward to the successful completion of this important project for one of Scotland's most progressive NHS Boards.
"GRAHAM has significant experience in delivering modern healthcare facilities and is already working on a number of other projects at hospitals across Scotland and the UK. We have a policy of being a responsible neighbour to the communities in which we operate, and we will be seeking to build relationships with the local construction industry and its supply chain."
Alan Wilson, capital project director at NHS Fife commented, "NHS Fife is committed to the highest standards of sustainable design utilising low energy technologies throughout this construction process. A number of local businesses will have the opportunity to be directly involved in the construction or will enjoy the associated benefits of the development activity. The 18 months construction development will see the creation of a state of the art facility that will host three operating theatres, 34 bed supporting ward, associated outpatient facilities and will be completed in March 2022."