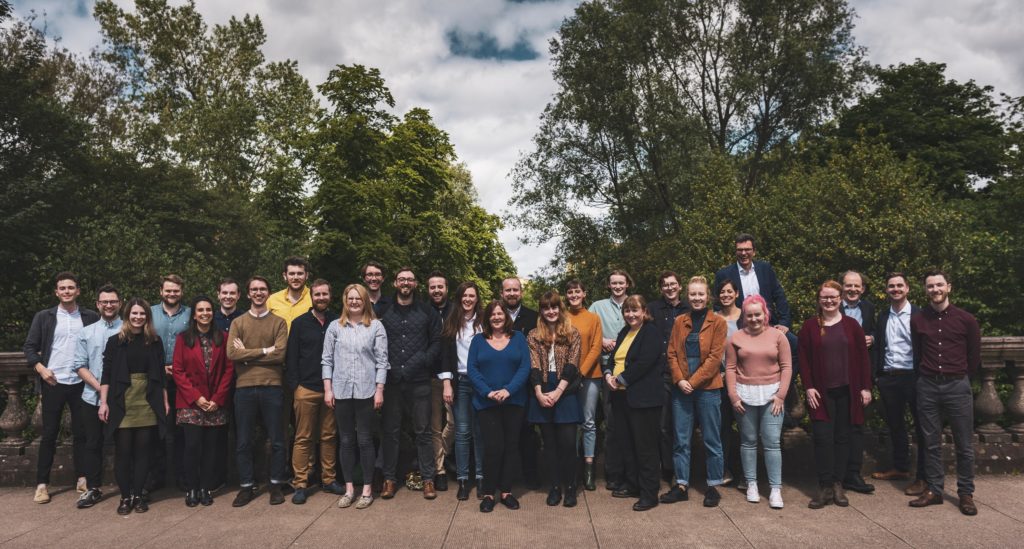 ANDERSON Bell + Christie has announced its transition to employee ownership.
Following the transfer of 100% of the architectural practice's shares into an employee ownership trust, the Glasgow-based firm's 38-strong team now share ownership of the business.
Anderson Bell + Christie has won a number of awards over the past two decades and has carried out projects in a wide range of sectors including education, healthcare, housing, recreation, sports and culture.
The company was initially founded in the early 1990s as a private partnership by Karen Anderson and David Christie, who were later joined by Adam Bell, Bruce Brebner and Stephen Lamb. Following a period of planned transition, Adam and Stephen formed a new partnership in 2012 with the aim of building on the previous success of the practice and to include a succession strategy.
Anderson Bell + Christie first learned about the option of employee ownership at a presentation by Co-operative Development Scotland – the arm of Scottish Enterprise which supports business growth by promoting collaborative and employee ownership models.  The firm said its management team then invited CDS specialist adviser Glen Dott to provide more tailored information to help assess the feasibility of employee ownership.
All of the firm's employees were involved in discussions on the potential buyout and a team of staff representatives researched key aspects. They looked at examples of businesses which had already made the same move, including some within the architecture sector.
An employee ownership trust was set up as a means of enabling staff to own a company without having to raise their own funds.
Jonathan McQuillan, one of Anderson Bell + Christie's directors together with Adam Bell, Stephen Lamb and Stuart Russell – said, "We're delighted to have successfully made the move to employee ownership and are extremely appreciative of all the professional advice and guidance we've received to help us switch to this business model – in particular we would like to thank Andrew Harrison from Co-Ownership Solutions and Janice Alexander from Robb Ferguson. We feel this ownership model is compatible with our practice's ethos and the values we're committed to of promoting equality, wellbeing and innovation, so we're excited for our future.
"Enabling us to continue building on the success the firm has achieved to date, employee ownership will also open up new and different avenues for us. We'll be in a stronger position to capitalise on opportunities to realise our vision for the company. The fact that staff will now benefit directly from the business's outstanding performance is a great asset – it will help us retain our fantastic experienced professionals and also be able to attract great new talent."
Sarah Deas, director at Co-operative Development Scotland added, "I'm delighted that Anderson Bell + Christie has joined the growing number of architectural firms across the UK which are now employee-owned and  I wish the team every success."