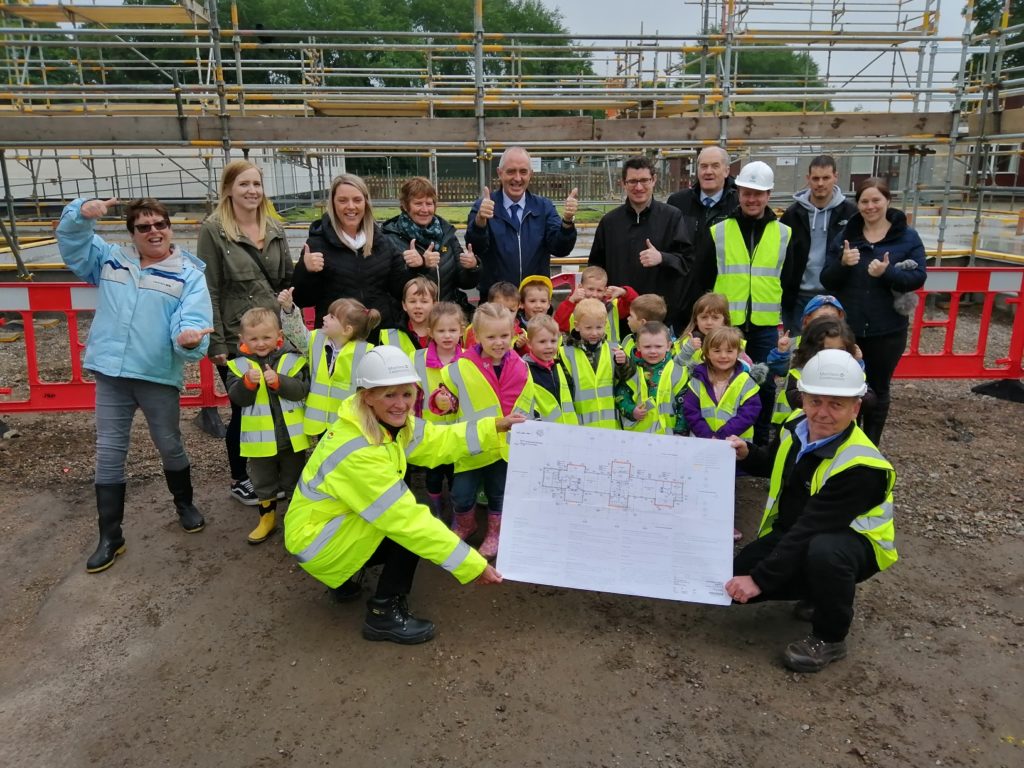 CHILDREN from Pilmuir Nursery in Forres have paid their new nursery a visit. Due to open early new year, the building represents a £2 million investment as part of the Scottish Government's early learning and childcare (ELC) expansion.
The youngsters got to meet the project's architect and site manager, who showed them the plans and provided an insight into what it will look like.
Site manager Paul Skilling, from Morrison Construction said, "It's been a pleasure to host the children today. The joy and excitement they brought on their visit has been the highlight of our week.
"Our site visits are always popular with the schools that take part and allow us, particularly with the young children, to reinforce a health and safety message in a lively and creative way. The children enjoyed looking at the site and it was great to be able to show them some of the different roles on a construction site – perhaps it will even act as an incentive for some of the group to consider construction as a career when they're older."