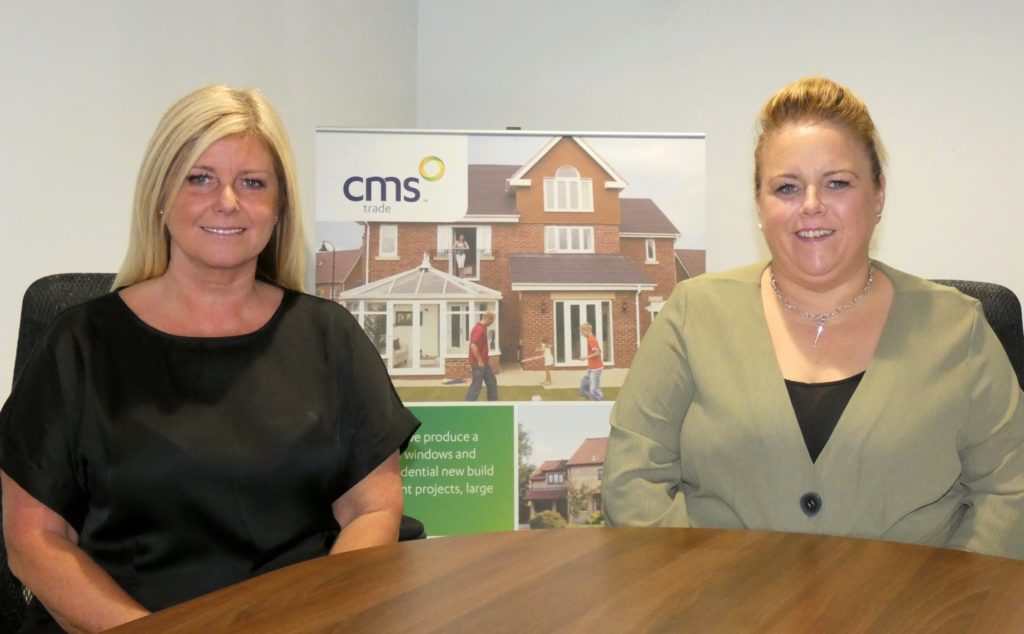 CMS Trade has announced the appointment of sisters Lorraine Gray and Yvonne Tracey to handle pre-sales advice, estimating and post-sales order processing.
The duo are the latest additions to the firm, which manufactures Eurocell and REHAU PVCu windows and doors specifically for trade installers. The company recently opened a new 25,000 sq. ft. factory in East Kilbride, enabling trade installers to access the technical knowledge and recycling resources of CMS Window Systems.
Yvonne Tracey is the initial point of contact for CMS Trade customers to provide advice and quotations, while
Lorraine Gray is responsible for looking after the processing and delivery of orders. Lorraine will also help installers to access CMS's free recycling service, which allows customers to dispose of windows and doors from previous jobs to help save money on waste disposal costs.
Colin Torley, general manager of CMS Trade said, "We are really pleased to welcome Lorraine and Yvonne to the team, who, as sisters, have a great working rapport and a fantastic local knowledge. They know what it takes to give trade installers the best possible service and help us meet our goal to be Scotland's most trusted trade window and door supplier."