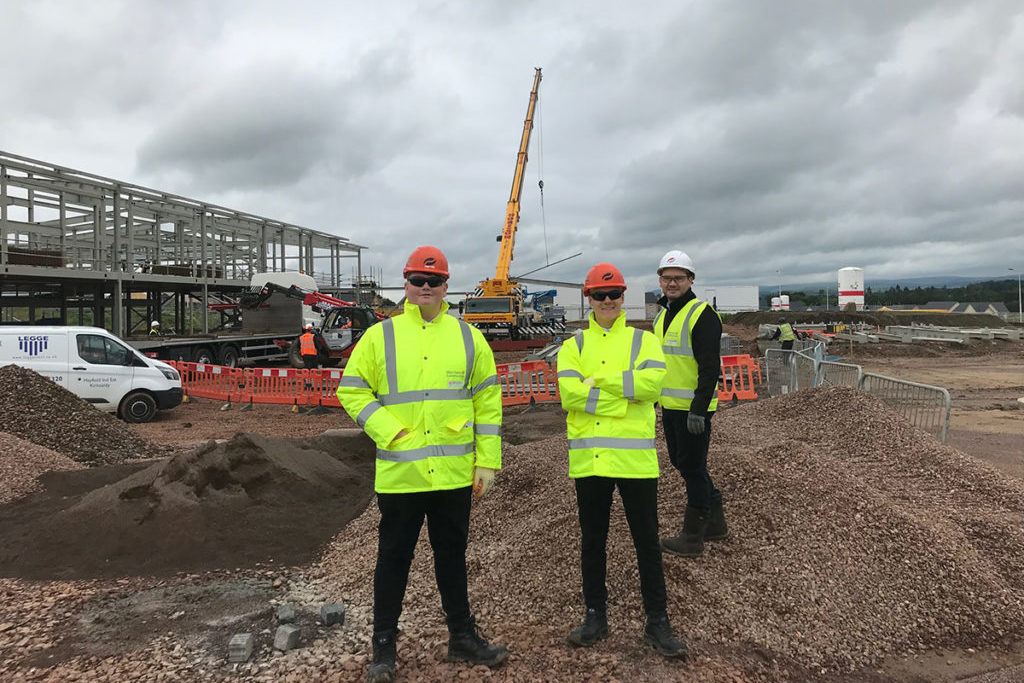 MORRISON Construction employees are mentoring two secondary school pupils as part of the Developing the Young Workforce (DYW) Forth Valley supported Career Ready programme.
Dylan Cramb from St Mungo's High in Falkirk and Jamie Farrell from Grangemouth High have started work experience with the contractor's Water Scotland business. Over four weeks they will work closely with employees at the Grangemouth office and on nearby project sites, learning about the career options available within construction.
Career Ready links pupils from local schools with employers, with the aim of gaining employability skills, workplace experience and a professional network.
Morrison Construction performance manager Christina Calder said, "'We are delighted to welcome Jamie and Dylan to our team. At Morrison Construction, we believe it is important develop and encourage the next generation of talent into our dynamic industry. We wanted to create an authentic workplace experience beginning with job interviews the week before the work placements were due to begin. Jamie and Dylan will spend time learning from their mentors as they work on site and undertake project specific tasks in the office."
Career Ready Fife & Forth Valley regional manager Mhairi Prendergast added, "We'd like to thank Morrison Construction, and our growing network of employer supporters who make the programme possible in Forth Valley, and are so generous in their support every year. Every one of the organisations who support Career Ready play a crucial role in boosting social mobility across Scotland. By enabling young people to make informed decisions about their future careers, build their confidence and belief in themselves, they help to prepare young people to embark on successful and rewarding working lives."