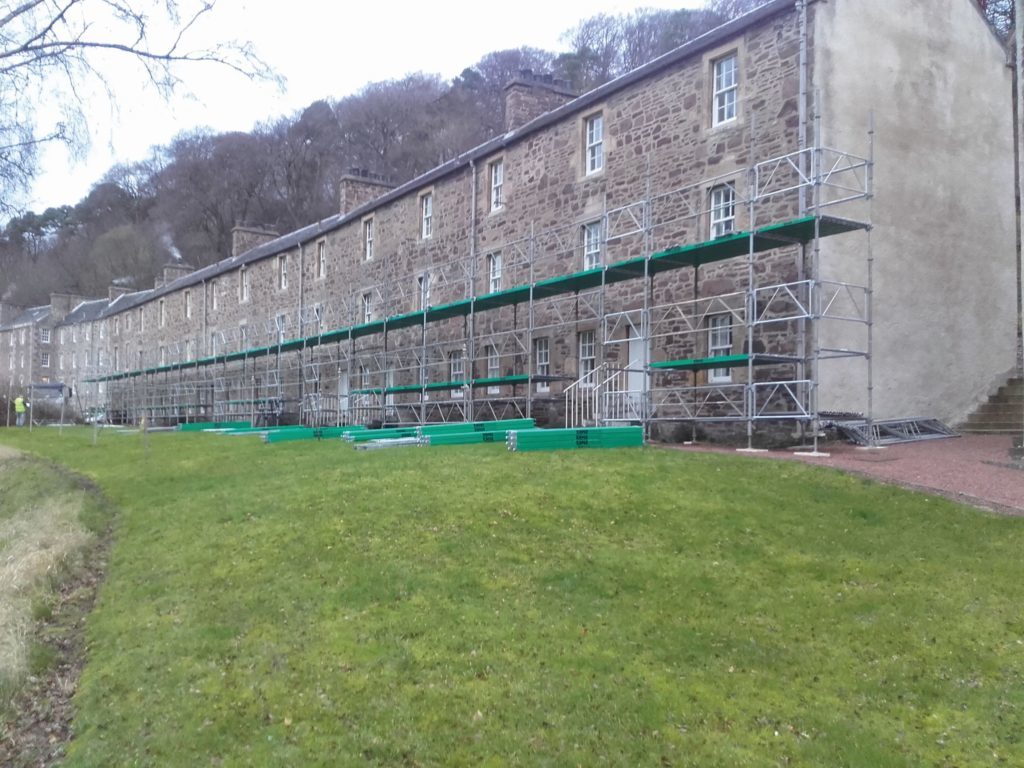 GLASGOW-based Turner Access says it has seen 'significant' investment and growth over the last 12 months. This has continued with a further £2 million invested since the start of the 2019/2020 budget year to support its expansion throughout Scotland's central belt, Fife and Angus.
Turner Access MD, Knud Højland Pedersen said, "This recent investment has been necessary to support some recent major project wins, worth approximately £4 million, as well as the development and improvement of our existing depots. Adding to our head office and contracting base in Glasgow, we now have contracting depots in Cowdenbeath and Edinburgh, and have recently added an additional depot in Paisley; all of which support this year's growth plans. 
"We are also proud to announce the establishment of a small works division to better serve our existing clients as well as creating more opportunities in this sector."
Fulfilling recent project wins has also required investment in stock. Knud credits the continued support from parent company, Turner & Co (Glasgow) Ltd. 
"We are very fortunate to be backed by such a supportive board that shares in our goals of growing our scaffold contracting business," he explained. "We are proud to be able to offer our clients a safe system of work with superior quality product, manufactured here at our Glasgow factory. The board has continually provided support and financial assistance to ensure the manufacturing facility performs at a high level. We were recently accredited with ISO 9001:2015 from our third party auditors. 
"Our manufactured stock is also supplemented by an innovative composite decking solution that allows us to bring numerous safety benefits to our own staff as well as our clients and other trades on site. The composite deck is now favoured over our traditional aluminium/ply deck in many applications."
Since joining Turner Access as MD in March 2017, Knud has been passionate about continuing the company's commitment to safety and innovation.
"I have spent around 17 years at a senior level in scaffolding and construction-related industries and understand the importance of building long-lasting relationships with clients, partners and suppliers. At Turner Access we are committed to providing innovation in all aspects of our business; from manufacturing processes and continuous product development, to delivering innovation in safety, ensuring the highest standards are achieved. We believe that safety should always come first, making sure our employees and customers work in an environment that sees them return home safely every day. That is why we will continually invest in safe systems of work and safer practices."
Turner Access is currently improving internal systems and processes. The company's contracts team has started working with SMART Scaffolder. The software, developed by CADS, recently upgraded the inspection and handover apps, which Turner Access is now implementing throughout its contracts operation. 
Simon Russell, head of sales and marketing said, "The SMART Scaffolder software is an important tool for us as we grow the business. We will gain better control and monitoring of current and planned sites, and can be more efficient in the inspection and handover process. With the increase in the number and diversity of projects, the SMART Scaffolder software will be instrumental in achieving our contracting targets."
A new contracts manager for the west has also been appointed to oversee all west central Scotland projects. 
Knud added, "We have promoted within to fill the position of assistant quantity surveyor, and we are actively seeking CISRS Part 1 and Part 2 scaffolders, COTS labourers and a contract scaffolding lead estimator to add to our team. 
"Our vision is to be recognised as a leading scaffolding provider in our industry, providing our customers with reliable service, quality products and safe systems of work. To do this, we must invest in people and shape the business to ensure we deliver on promises."