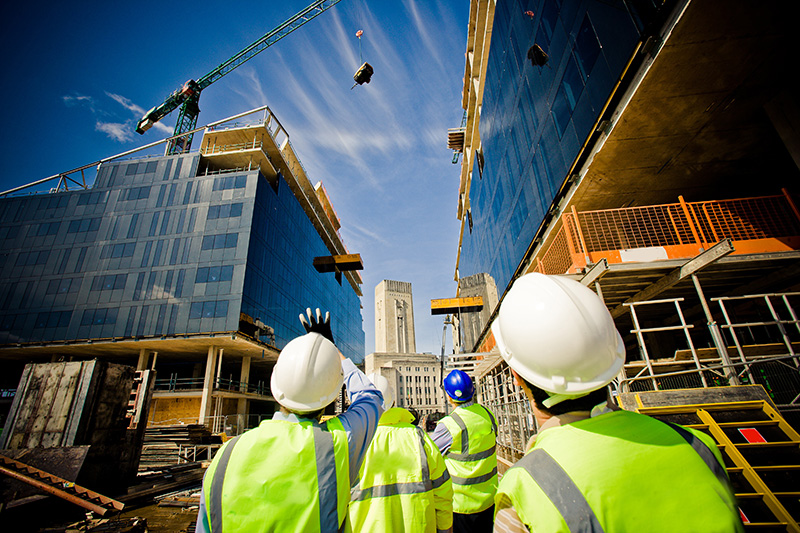 By Heleana Neil of Innovate UK
BUILDINGS account for 40% of the UK's energy consumption and carbon emissions.
But, most of them were built in the 1980s, using now-outdated methods. The result? Energy-inefficiency.
However, where there's a problem, there's a solution.
Let's take a closer look at the future of construction.
The problem with traditional building methods
1980s construction didn't account for climate change.
This means our buildings overheat during the summer, while losing heat in the colder months. This has made domestic heating in particular a huge contributor to carbon emissions.
Not only is this energy inefficient, but it's also unaffordable for many.
Over three-quarters of our homes were built over 30 years ago, without today's needs in mind, meaning they're currently unable to keep up with demand.
This has recently been described as the 'second housing crisis'.
The problem with current building methods
Despite the desperate need for modernisation in construction, we're still behind where we should be.
The UK has the potential to be a leading figure in this transformation, so what's holding us back?
Lack of productivity
Construction projects are labour intensive, which is why the industry lags behind many others in the UK in terms of productivity.
However, we're not utilising the necessary technology to make the advancements that would make a difference. We need to be able to build faster, and more efficiently, at a lower cost.
Inconsistencies
Too many projects are started and never finished. There's a copious amount of protypes, and not enough finished buildings for people to live and work in.
Failure to look at the bigger picture
The future of construction lies in designing our buildings with people in mind. This involves exploring how we experience the built environment.
If, for example, a building is producing more energy that it needs, and is providing that surplus energy to the surrounding community – why aren't we constructing all buildings this way?
A more strategic approach needs to be applied to propel our construction methods forward.
Not enough partnerships
Collaboration in the construction industry is key, however it's something that's not being utilised enough.
Businesses should work together to take our current methods to the next level!
How serious are these issues?
Why is transforming the way buildings are made so important?
The UK has an obligation to reduce our carbon emissions by 80% by 2050. Buildings currently account for 40% of our emissions – so the connection is clear!
Is the future already happening?
The New Active Building Centre could be the start of a more energy-efficient future. It has the ability to not only transform construction, but also energy production.
The building is innovative for a number of different reasons:
It's a power station – producing its own energy
It's powered and heated by the sun
It contributes to decarbonisation and electric vehicle utilisation
It produces more energy than it needs, which can be re-used rather than wasted
As we move toward a low-carbon economy, projects such as these are set to transform the face of construction!
They could help reduce energy bills, while simultaneously contributing to a more sustainable world.
How are Innovate UK helping make our buildings fit for the future?
As part of their commitment to clean growth, the government have pledged to invest £170m over four years to transform how buildings are made.
Interested in finding out more? Subscribe to Innovate UK's YouTube channel for regular updates!